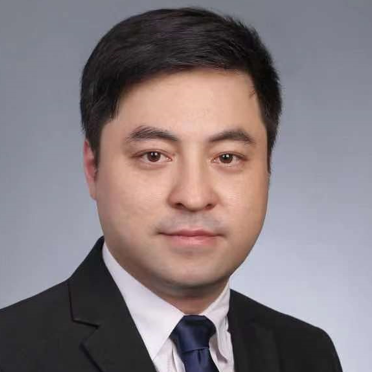 Lu Chuanying
Fellow and Secretary-general of the Research Center for the International Governance of Cyberspace, SIIS
Lu Chuanying is a fellow and secretary-general of the Research Center for the International Governance of Cyberspace, Shanghai Institutes for International Studies.
Jul 07, 2022

The issue has gradually moved up to become one of the most controversial in bilateral relations. Its impact is extensive and its priority is consequently high. Finite, feasible goals are needed to settle the dust through dialogue.

Oct 02, 2021

Meng Wanzhou's release, along with Canada's two Michaels, breaks a deadlock in a geopolitical tug-of-war. It presents an opportunity to restore mutual trust between China and the U.S. in the sci-tech sector. A crackdown on China now would be ill-timed.

Jul 21, 2021

For China and the United States, virtually all technology eventually touches on cybersecurity. But cooperation, based on trust, can be achieved. Trust is the basis of any cooperative relationship. Without it, concrete initiatives are incredibly difficult to implement.

Jun 12, 2021

The international community must engage in serious discussions on whether cyber intelligence collection is necessary. If it is, what should be the boundaries? Any ambiguity or hesitation on the part of major players will lead others to mimic U.S. behavior.

Dec 29, 2017

Cybersecurity has been a complicated and thorny issue in China-US relations ever since the Obama administration. How will China and the US manage cyberspace under Trump Era?

Jul 11, 2016

Cyberspace is a world of inter-connectivity and convergence of interests. In terms of ensuring the security, equality, freedom and development of cyberspace, China shares the same goals with all other countries and aims to prevent abuses that interfere with those goals.

Dec 14, 2015

Both countries should promise not to carry out attacks on financial institutions and entities that underpin the global economy, share information on third-party threats to the financial sector, encourage and incentivize the banking industry to make the strictest rules for ensuring information safety, and strengthen resilience against various forms of cyber attacks.

Jan 12, 2015

The recent Sony hack should increase dialogue between China and the U.S. on how to respond to cyber attacks and how to improve cooperation in cyber governance. Both countries are suspicious of the other's activities, but existing interconnected Internet infrastructure requires new forms of dialogue and accountability.