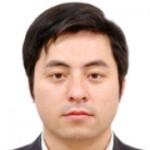 Lu Chuanying
Research Fellow, Shanghai Institute for Int'l Studies
Lu Chuanying is a research fellow at Shanghai Institute for International Studies. He currently is a visiting fellow at CSIS.
Dec 29, 2017

Cybersecurity has been a complicated and thorny issue in China-US relations ever since the Obama administration. How will China and the US manage cyberspace under Trump Era?

Jul 11, 2016

Cyberspace is a world of inter-connectivity and convergence of interests. In terms of ensuring the security, equality, freedom and development of cyberspace, China shares the same goals with all other countries and aims to prevent abuses that interfere with those goals.

Dec 14, 2015

Both countries should promise not to carry out attacks on financial institutions and entities that underpin the global economy, share information on third-party threats to the financial sector, encourage and incentivize the banking industry to make the strictest rules for ensuring information safety, and strengthen resilience against various forms of cyber attacks.

Jan 12, 2015

The recent Sony hack should increase dialogue between China and the U.S. on how to respond to cyber attacks and how to improve cooperation in cyber governance. Both countries are suspicious of the other's activities, but existing interconnected Internet infrastructure requires new forms of dialogue and accountability.