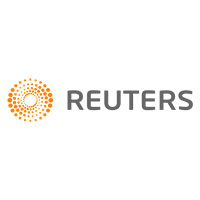 Jan 19 , 2018

U.S. President Donald Trump's record on human rights in his first year in office has been a "disaster" and has encouraged oppression by authoritarian leaders from China to Russia.

Jan 18 , 2018

China's economy grew 6.8 percent in the fourth quarter of 2017 from a year earlier, official data showed on Thursday, above expectations and unchanged from the previous quarter's growth.

Jan 18 , 2018

Trump said the United States was considering a big "fine" as part of a probe into China's alleged theft of intellectual property.

Jan 16 , 2018

Alphabet Inc's (GOOGL.O) Google will relaunch its map service in China after an eight-year absence, Nikkei reported on Monday.

Jan 15 , 2018

Japan's defense minister criticized China on Monday for sailing an advanced stealthy nuclear submarine close to disputed islands claimed by Japan and China, saying the action had stoked tension.

Jan 15 , 2018

Foreign ministers from around 20 nations gather on Tuesday to discuss how to curb North Korea's nuclear ambitions through diplomatic and financial pressure, but China, seen as a key player in any long-term solution, will be absent.

Jan 12 , 2018

Treasury yields fell on Thursday after China disputed a report that its government officials had recommended the country slow or halt its purchases of U.S. bonds.

Jan 11 , 2018

Canada has launched a wide-ranging trade complaint against the United States, the World Trade Organization said on Wednesday.

Jan 11 , 2018

China's Premier Li Keqiang said the world's second-biggest economy is expected to have grown around 6.9 percent last year, the official Xinhua news agency reported, accelerating from a 26-year low in 2016.

Jan 11 , 2018

Chinese officials reviewing the country's vast foreign exchange holdings have recommended slowing or halting purchases of U.S. Treasury bonds amid a less attractive market for them and rising U.S.-China trade tensions.