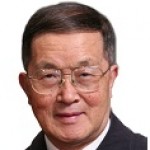 Yu Sui
Professor, China Center for Contemporary World Studies
Yu Sui is a professor at the China Center for Contemporary World Studies.
Sep 08, 2016

China and Russia will conduct a joint naval exercise codenamed Joint Sea 2016 in the South China Sea from Sept 12 to 19.

Jul 25, 2016

China's advocacy of win-win cooperation marks the extension of its development philosophy to the rest of the world. Returning good for good and making concerted efforts to overcome difficulties are the spiritual mainstays of win-win cooperation and the soul of the new type of international relationship.

Jun 24, 2016

The US deployment of anti-missile systems in Eastern Europe could lead to a new arms race. Russia sees the moves as a harbinger of the eastward expansion of NATO and perhaps a springboard for the United States to expand and increase its presence into the Middle East, the Caucasus and Central Asian regions. This will not be constructive to easing tensions and creating stability in Europe.

May 16, 2016

Much can be accomplished before President Obama leaves office in developing the new model of major-power relations along the lines China's President Xi has proposed, and there is good reason to expect such accomplishments.

Mar 10, 2016

The two countries are not rushing toward collision but thriving on forward-moving, parallel tracks. That's been the record for more than 30 years, despite fretful narratives of potential conflict.

Jan 21, 2016

As the two countries pursue a new major-power relationship, and China focuses on eliminating poverty for its citizens, there is more reason than ever for cooperation and easing mistrust. President Xi's visit to the US was a herald for an expanding partnership, and issues like the South China Sea and third-party naysaying should not be allowed to disrupt relations.

Jan 06, 2016

While Moscow-Ankara tensions are in the short-term spotlight, a different bilateral relationship will shape the outcome of Middle East conflicts. Should the militaries of Russia and US cooperate fully, the complete collapse of ISIS could be expected soon, as Russia's foreign minister recently noted. Such a truly united front in the war on terrorism would be a gratifying achievement on the world stage.

Dec 01, 2015

The push for inclusive approaches and development reflects honest commitment to advancing economic cooperation with open mechanisms and flexible pathways. Non-economic issues such as the global fight against terrorism can be addressed with similarly pragmatic and honest approaches.

Nov 03, 2015

The war against terrorists in Syria should not become a battlefield between the United States and Russia. If the United States and Russia choose confrontation, neither side will win, only wreaking havoc for the rest for the rest of the world.