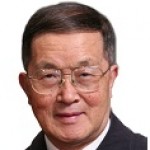 Yu Sui
Professor, China Center for Contemporary World Studies
Yu Sui is a professor at the China Center for Contemporary World Studies.
Aug 12, 2015

Far from competing with US interests, the two meetings offer blueprints for more and better cooperation with Washington in a new world order.

Jul 08, 2015

Events commemorating the 70th anniversary of victory will be opportunities for China to demonstrate its determination to safeguard peace and promote development in the world, unswervingly pursue peaceful development and strengthen mutual trust with wartime allies, including the US.

May 14, 2015

As China continues its rise, many are left wondering what will come of the China-US relationship. Yu Sui explains the relevance of China's "Five Principles of Peaceful Coexistence" as well as new diplomatic principles, which may serve as a guide to the "new model of major-country relations."

Apr 02, 2015

A conflict of sovereignty and identity in Ukraine has drawn speculation as to China's role in mediation. Despite the ongoing dilemma, China has remained impartial in the matter, repeatedly appealing to all relevant parties to respect International Law as well as the basic norms governing international relations; Ukraine and Russia must settle the dispute through dialogue to maintain peace in the region.

Feb 24, 2015

Not only do conflicts between U.S., China and Russia affect the world, their interdependence and occasional synergy also shapes world affairs. The U.S. and Russia still have an unstable relationship and could learn confidence building from the China-U.S. or China-Russia relationships.

Jan 07, 2015

In the two and a half years since Beijing raised the concept of building a "new model of major-country relations," the U.S. has made statements that it doesn't completely subscribe. However, as Yu Sui explains, these concerns are out of fear of a unilateral U.S. concession to Chinese demands, rather than an understanding of the mutual benefits at stake.

Nov 21, 2014

Yu Sui discusses China-Russia power relations built on "the five principles of peaceful coexistence," which has yielded beneficial economic, security, and diplomatic cooperation between the two nations. Also discussed is the differentiation between Russia and China's Central Asian ambitions through the respective Eurasian Alliance and Shanghai Cooperation Organization.

Aug 25, 2014

With August 22, 2014 marking the 110th Anniversary of Deng Xiaoping's birth, Yu Sui reflects on the role this remarkable date plays in China's foreign policy and how Xi Jinping has carried on Deng's work.

Aug 05, 2014

As details continue to emerge surrounding Malaysia Airlines flight MH17, Yu Sui lays out four lessons the international community can learn from the aftermath of this tragic event.

Jul 03, 2014

As time has progressed, the Five Principles of Peaceful Coexistence have proven to be enduring, and quite relevant. In addition to promoting this thesis, Yu Sui analyzes the various facets that make the Five Principles so appealing, as well as the opposition its proponents face.