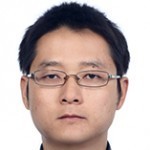 Chen Jimin
Guest Researcher, Center for Peace and Development Studies, China Association for International Friendly Contact
Chen Jimin is the Guest Researcher of the Center for Peace and Development Studies (CPDS), China Association for International Friendly Contact (CAIFC).
Nov 18, 2013

In the past year, China's new administration has taken steps to improve regional ties in Asia by perusing an active peripheral diplomatic strategy. The multiple visits by President Xi Jinping and Premier Li Keqiang demonstrate this. Chen Jimin explains three reasons why China is choosing to explore this strategy.

Oct 28, 2013

The U.S. has relentlessly worked on improving its foreign policies in order to safeguard its global hegemony. Chen Jimin analyzes the framework of the Obama administration's global strategy.

Sep 25, 2013

The China-US relationship is the most critical in today's world. With the continued focus on the US pivot to Asia, many question the stability of the relationship as well as the goals of the two parties. While the US and China have differences, they should not view each other as threats, but rather seek to promote and develop their relationship.

Aug 21, 2013

As long as there is sufficient political will and wisdom in Northeast Asia, the prospects for regional cooperation is encouraging, writes Chen Jimin.

Jul 31, 2013

Following President Obama's most recent trip to Africa, it is necessary to examine the United States' Africa policy. Noting the core interests and efforts of the Obama administration in Africa, Chen Jimin explains there is room for cooperation on the continent based upon the shared interests of China and the United Sates.

Jul 10, 2013

Examining the implications of US intelligence programs following Edward Snowden's leaking of classified intelligence documents, Chen Jimin posits that this dramatic international incident could be truly historic if major powers come together in cooperation to address the gaps in global cyber security norms.

Jun 27, 2013

Existing problems in the Sino-US relationship should not be considered as barriers for building a new type of Sino-U.S. relations, but should be taken as the driving power, says Chen Jimin.

May 18, 2013

The state of security in Northeast Asia will be counteractive to the state of Sino-US relations. Thus, increased cooperation in Northeast Asia will also provide a favorable opportunity and important platform to cultivate a new type of relations between China and the United States.

Apr 19, 2013

Chen Jimin outlines four challenges facing the Obama administration's foreign policy agenda over the next four years. While the United States tends to view China as a direct competitor due to its rise in power, Jimin explains that other emerging economies will also challenge the United States' status as a hegemon.