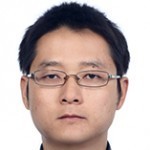 Chen Jimin
Guest Researcher, Center for Peace and Development Studies, China Association for International Friendly Contact
Chen Jimin is the Guest Researcher of the Center for Peace and Development Studies (CPDS), China Association for International Friendly Contact (CAIFC).
Dec 07, 2015

The debate about unauthorized immigrants and legal immigrants has until now mostly focused on their impact on US employment and economic growth. However, after the Paris terrorist attack, the issue has evolved into a national-security issue, stirring arguments about America's core values as a presidential election looms.

Nov 19, 2015

There must be a fundamental policy shift embraced by all countries to eliminate the breeding ground of terrorism and violent extremism. Eradicating poverty, achieving balanced global development, strengthening the effectiveness and inclusiveness of global governance mechanisms, and showing respect for the rights of peoples to choose the development road are the essential policy objectives.

Nov 10, 2015

Fundamentally, solving the refugee crisis cannot only rely on having more police, more funds, or more physical walls and fences separating the migrants; the root cause of chaos in the Middle East and North Africa must be eliminated.

Aug 25, 2015

Only when people with vision in Japan take positive actions, and the entire international community successfully urge Japan to adopt a correct reading of history, will Japan's relations with its East Asian neighbors be able to move forward into an era of mutual trust and respect.

Aug 11, 2015

Many US scholars see confrontation as the key to preserving the global dominance of the US, even to the point of seeking regime change in China. That outdated outlook is dangerous to all parties in today's world and a threat to stability.

Jul 30, 2015

The new Pentagon strategy is a throw-back to Cold War thinking and contrary to the world view of America's founding fathers. It may pose a new barrier to developing new major-power relations in a multi-polar world, unless all sides seek a cooperative approach.

Jun 30, 2015

After heated discussions, even confronting debates, the 7th S&ED has still achieved more than 190 results, which clearly illustrates the solid base for bilateral relations.

Jun 02, 2015

The ongoing series of high-level meetings show that, despite pressures from third-party players, Beijing and Washington value a cooperative relationship and mutual understanding that should continue to strengthen.

May 11, 2015

In the new phase of the U.S. rebalancing strategy, U.S. Secretary of Defense, Ash Carter, stressed military capacity building, the acceleration of TPP negotiations, and increased use of the U.S.'s network of allies and partners. This will create more unnecessary tension, imbalance, and estranged economic Free Trade Agreements.

Apr 05, 2015

Compared with the 2010 National Security Strategy, the tone of U.S. policy toward China policy expressed more strategic concern on territorial disputes, military modernization, democracy and human rights, and cyber-security. Obama also has lambasted China for not "following the rules," and China-U.S. relations could enter into a new stage of regular competition to define international rules.