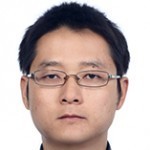 Chen Jimin
Guest Researcher, Center for Peace and Development Studies, China Association for International Friendly Contact
Chen Jimin is the Guest Researcher of the Center for Peace and Development Studies (CPDS), China Association for International Friendly Contact (CAIFC).
Feb 25, 2015

President Obama is very cautious in using military force. The transforming foreign policy strategy for the U.S. has been to share the cost of hegemony. For the United States, the main risk comes from the possibility of lacking confidence in U.S. strength among the allies and partners, but the strong leadership has reassured that the question is not whether the U.S. will lead, but how it will.

Jan 26, 2015

Chen Jimin explains the four principle aspects of China's new approach to foreign policy, called "major-power diplomacy," which entails agenda setting, strategy promotion, and flexibility.

Sep 02, 2014

Promoting mutual understanding should be the goal in order to build a healthy relationship among countries. This is especially true for China and the US in their efforts to build a new model of a major power relationship, writes Chen Jimin.

Jul 11, 2014

On July 1, Abe's government lifted a constitutional ban on collective self-defense. The US, initially indifferent to this development, later expressed its support, despite strong rhetoric condemning Japanese aggression and behavior during WWII. It is necessary for China to properly develop its relationship with the U.S. in order to prevent Japan from further deviating from a peaceful path.

Jun 10, 2014

Chen Jimin uses President Obama's West Point commencement speech to serve as the springboard for a discussion about the structural dilemmas the United States faces with regard to its foreign policy. According to Jimin, there exist four structural difficulties, and dedicates the bulk of his essay to fleshing them out.

May 20, 2014

How can United States' allies have confidence in its security commitments, while it is in decline? One way is to constantly stress that it has the ability and willingness to fulfill its obligations, writes Chen Jimin.

May 14, 2014

Chen Jimin reflects on Li Keqiang's visit of four African nations and explores the significance of Africa's renaissance and China's rise, which will continue to provide growth and development if Sino-African relations are upgraded and strategic opportunities are seized.

Feb 17, 2014

Despite China's top leaders determination to follow the path of peaceful development, the international community still holds a lot of doubts and misunderstanding, writes Chen Jimin.

Dec 18, 2013

Exploring the prospects of the Obama administration's rebalancing strategy in the Asia-Pacific, Chen Jimin describes four factors that will constrain the strategy's success.

Dec 12, 2013

Chen Jimin analyzes the intentions and strategy behind the Obama administration's Asia-Pacific rebalance.