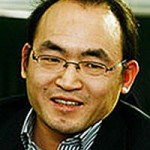 Fan Jishe
Senior Fellow, Chinese Academy of Social Sciences
Dr. Fan Jishe is a Senior Fellow of the Institute of American Studies at the Chinese Academy of Social Sciences, and also Deputy Director of the Center for Arms Control and Nonproliferation Studies.
Mar 27 , 2014

One country leading the charge in ensuring nuclear security is China, as seen in President Xi Jinping's speech at The Hague Nuclear Security Summit. Per President Xi's speech, all countries need to fulfill their obligations regarding nuclear security domestically and internationally. In this respect, China's "equal emphasis" approach provides a model for the conduct of states regarding nuclear security.

Apr 16 , 2013

The close consultation on the Korean issue in Secretary Kerry's first trip was important, writes Fan Jishe, but far from enough. To establish a strategically stable bilateral relationship, Secretary Kerry still has a long way to go, and his mission is not accomplished, yet.

Jul 13 , 2012

Despite three decades worth of effort in political, economic, social, cultural, and even military exchanges, the strategic mutual trust between China and the United States has not increased as significantly as expected. On the contrary, the past several years have witnessed an increase of "strategic deficit." An outdated, arrogant, and narrow-minded mentality characterized by "zero-sum" and "Cold War" still haunts their bilateral relations.

Mar 29 , 2012

The Nuclear Security Summit is moving torwards the right direction to strengthen nuclear security, to reduce the threat of nuclear terrorism, but it is only one step in a long march. As what the Seoul Nuclear Security Summit indicates, to build a world free of nuclear threat, it is time to turn promise to action, hope to reality.