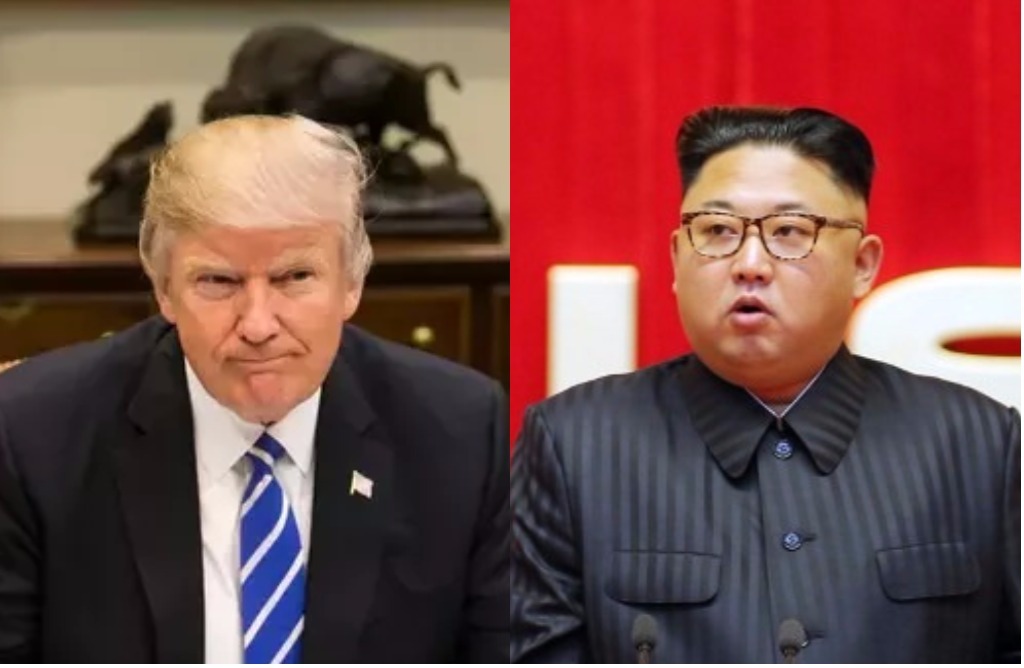 On the presidential campaign trail, North Korea's nuclear program was a low-key issue for Donald Trump, rarely mentioned by him. That has changed greatly since the election, and the North Korea issue has topped his foreign policy agenda. Many unilateral, bilateral, and multilateral moves have been taken to address the rising tension in the Korean Peninsula.
First, President Trump and his team articulated their concerns, complaints, and policies in different ways. Twitter is President Trump's Office of Press Secretary, and he sent out more than 20 tweets related to North Korea. If diplomacy could be conducted via twitter, Trump would have solved the crisis immediately after he took office. However, those tweets indicate that Trump is deeply concerned about North Korea. National Security Adviser McMaster, Secretary of Defense Mattis, and Secretary of State Tillerson expressed their concerns over different occasions as well. Other than rhetoric, the North Korea policy review was completed in a hurry, and all senators were briefed on the administration's policy options. Strategic assets including the aircraft carriers Ronald Reagan and Carl Vinson were deployed to Northeast Asia to send a message to North Korea.
Second, Trump dispatched his team including Vice President Pence, Secretary Mattis, and Secretary Tillerson to this region to consult and coordinate with allies and partners. Larger-scale and more complex naval drills and simulations were conducted with North Korea in mind. The Army announced the permanent deployment of Gray Eagle, the armed Predator on the Korean Peninsula, and deployment of THAAD was speeded up too. At the Mar-a-Lago Sino-US Summit, it was reported that North Korea took a lot of the time the two presidents spent together. In the first round of Sino-US Diplomatic and Security Dialogue, North Korea was the focal topic.
Third, the Trump administration tried to mobilize other countries to support American policy toward North Korea. Representatives of the United Nations Security Council member states were invited to the White House for a working lunch, and Secretary Tillerson chaired the United Nations Security Council Ministerial Session on DPRK in late April. In early June, a new United Nations Security Council Resolution 2356 was agreed upon, and 14 individuals and four entities were put on the sanctions list.
By making these moves, President Trump and his team officially declared the end of Obama's "Strategic Patience" policy, and the beginning of a "Maximum Pressure and Engagement" policy toward North Korea.
Even though the Trump Administration criticized the Obama Administration harshly, and vowed to change its policy toward North Korea, there is not much new in the "Maximum Pressure and Engagement" policy, and the underlying logic of American policy toward North Korea remains largely unchanged.
Obviously, President Trump has realized the urgency of the North Korean nuclear issue. Two nuclear tests plus more than 20 ballistic missile tests in 2016 have made North Korea's intent crystal-clear: It wants to obtain a credible nuclear deterrent as soon as possible. That raised America's level of anxiety, but it was too late to make any meaningful moves in President Obama's last year in office. However, Obama successfully conveyed his message to the president-elect when they met in Trump's first tour of the White House early last November. Regardless how urgent the North Korea nuclear issue becomes, the new administration does not have any option better than tightening the screws.
Like his predecessor, Trump stubbornly believes that China is the key to the puzzle. One can tell from his tweets and interviews that he has an over-simplified and over-generalized view of China's role vis-a-vis North Korea: North Korea is reliant on China, China controls North Korea, and China can solve the North Korea nuclear issue "by one phone call". Thus, if China would come to help, the North Korea nuclear issue can be solved easily. After the Mar-a-Lago summit, he may have a more sophisticated understanding of the Sino-North Korea relationship; however, he is just unable to resist the impulse to outsource the North Korea nuclear issue to China. The latest sanctions imposed on Chinese banks, entities, and individuals illustrate his approach.
President Obama tried this approach with the North Korea nuclear issue and failed. Will this work for President Trump? Certainly Trump can cross his fingers and hope for the best. China supported the new UN Security Council Resolution 2356, implemented other sanctions resolutions strictly, and cut off its coal trade with North Korea. China also made its proposal of suspension for suspension, dual-track approach, and double strengthening, but there was no positive response from either the United States or North Korea. Under so-called maximum pressure from the American side, what we can see is that North Korea returns the Trump administration's tough rhetoric, show of force, and sanctions with tougher rhetoric in Korean Central News Agency editorials, and more missile tests. Within the first half-year of Trump presidency, the security situation in the Korean Peninsula has only become more tense, not less. North Korea was brought neither to its knees nor to its senses.
Outsourcing the North Korea issue to China has never worked, and it is less likely to work this time. There is no doubt that China's cooperation and coordination is important and perhaps indispensable for a real solution. China and the United States share the common interest of denuclearizing the Korean Peninsula and both have the political will to work together to address the proliferation challenge. It is equally important to remember that China's historical, geopolitical, political, and economic interests should be taken into account as well.
Mr. Trump co-authored a book titled "The Art of the Deal" three decades ago, and he thinks he is the right deal-maker. So far, the North Korea nuclear issue has not allowed him to display his capability and skills in making deals. Considering the rising tension on Korean Peninsula and the dimming prospect of a negotiated solution, a bomb or a bombing is more likely but in no country's interest. President Trump needs to think harder.