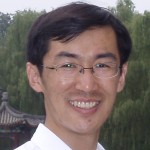 Jia Chunyang
Assistant Research Fellow, CICIR
Jia Chunyang, PhD. , is assistant research fellow with the Institute of American Studies, Chinese Institutes of Contemporary International Relations.
Feb 13, 2018

The Trump administration's aggressive nuclear posture will deal a blow to nuclear non-proliferation.

Jun 30, 2017

Both China and the US have begun to deliberate on ways of dealing with each other in the next few decades, and are willing to set a positive course for the future development of bilateral ties over the long term.

Apr 18, 2017

Trump's eagerness to boost the military's role in his foreign strategy may well mean tougher positions or even adventurous moves in the South China Sea and on the DPRK nuclear issue, which will not only stimulate sensitive regional situations but also increase risks of an arms race or even confrontation with China.

Sep 24, 2016

In the wake of the recent embassy attack in Kyrgyzstan, China should not only continue strengthening anti-terror and stability-preservation efforts at home, but also pay greater attention to overseas terrorist threats, and improve its overseas anti-terror capacities.

Apr 13, 2016

The signing of a U.S.-China Memorandum of Understanding about air and maritime encounters provides a safety valve against any contingency in the South China Sea, but unlawful American provocations in the area continue to test relations between Washington and Beijing.

Feb 26, 2015

Jia Chunyang discusses the outstanding features of the U.S. National Security Strategy report. In general, the new report is a basic follow-up to the Obama administration's opinions about China as well as its diplomatic philosophy reflected in its 2010 edition. But it has a more confident tone.