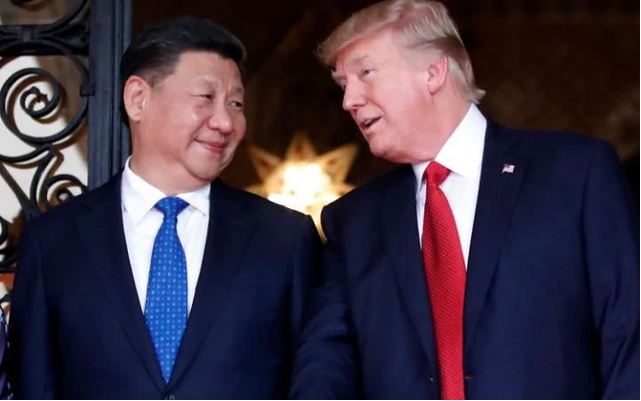 On June 21, the first China-US Diplomatic and Strategic Dialogue was held in Washington D.C. As the first high-level dialogue session after Chinese and US leaders established four bilateral dialogue mechanisms in April, and with US Secretaries of State and Defense attending together, this inaugural session is of special significance.
First, the new dialogue mechanism is an extension and upgrade of previous high-level dialogue sessions. Regular high-level dialogue between China and the US began with the China-US Strategic Economic Dialogue in 2006, which focused mainly on economic and trade topics, and had five sessions during the George W. Bush presidency. After Obama assumed office, the two countries upgraded the mechanism into the Strategic and Economic Dialogue, the scope of consultations extended to significant strategic issues, covering military, strategic security, economy and trade, law enforcement, climate change and the Korean nuclear issue. The two sides launched high-level consultation on people-to-people exchange in 2010, and high-level dialogue on crimes in cyberspace and related issues in 2015.
In the wake of the Xi Jinping-Donald Trump summit meeting in Mar-a-Lago in April, the two countries announced four brand-new dialogue mechanisms — Diplomatic and Strategic Dialogue, Comprehensive Economic Dialogue, Law-enforcement and Cybersecurity Dialogue, Social and Cultural Dialogue — to replace the previous forums. Compared with the previous dialogue mechanisms, the new ones are not only broader in coverage, but the topics of each are more focused, and conducive to more specialized, in-depth communication. Public opinion in both countries spoke highly of the new mechanisms, believing they have covered bilateral, regional and global topics, like the "2+2" dialogue between the US and some allies.
Second, the new dialogue mechanisms offer a better platform for China and the US to manage and control divergences and enhance cooperation. In recent years, an outstanding characteristic of China-US relations has been the prominence of both cooperation and competition. While engaging in high-level dialogues, the two countries have wrangled fiercely over such issues as the South China Sea, cyber hacking and THAAD deployment in South Korea. Since early 2015, there has been a major debate in US strategic circles over China policies, with those holding negative views about China gradually gaining the upper hand. Trump's tough words regarding Taiwan and the South China Sea on the campaign trail once cast a shadow on bilateral ties. Through close consultations afterwards, especially after telephone conversations and face-to-face communication between the two leaders, the relationship has witnessed an abrupt turn. The ups and downs in China-US relations as well as the debate in the US illustrate a complicated relationship featuring both cooperation and competition. Given such reality, the two countries must actively manage and dissolve divergences while enhancing cooperation, at least to make sure their ties do not go "off track". Regular dialogue mechanisms are indispensable for managing and controlling differences. The four new formats have presented a desirable platform for both countries to manage and resolve differences and strengthen cooperation. Just as China expert Michael Swaine of the Carnegie Endowment for International Peace said, compared with the past Strategic and Economic Dialogue, the Diplomatic and Strategic Dialogue is smaller in scale, so the two sides can concentrate their discussion on truly strategic matters, making it more effective.
Third, new dialogue mechanisms open doors to a promising future for China-US ties. During his March visit to China, Rex Tillerson told Xi that Trump hopes to meet him again as soon as possible, and is anticipating his China visit, so they can chart the course for China-US relations for the next 50 years. Chinese Foreign Minister Wang Yi responded positively to Tillerson's remark, saying the US side's statement sent an inspiring message, that China has always been approaching bilateral ties from a long-term perspective and is willing to push the relationship forward at the strategic level. On June 14, at a hearing at US Congress, Tillerson said China-US relations are at a turning point, and the US side is discussing what relationship the two countries will develop in the next 50 years. At the press conference following the June 21 Diplomatic and Strategic Dialogue, Tillerson spoke highly of the dialogue and the three other mechanisms, saying the relationship has undergone profound changes. All this indicates both parties have begun to deliberate on ways of dealing with each other in the next few decades, and are willing to set a positive course for future development of bilateral ties. The dialogue mechanisms have created a platform and laid a foundation for such long-term planning, becoming a fresh starting point for China-US relations.