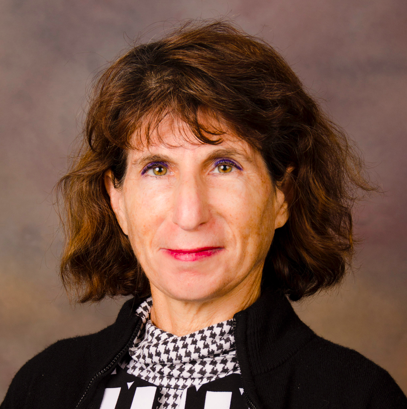 Susan Ariel Aaronson
Research Professor of International Affairs, Elliott School of International Affairs, GWU
Susan Ariel Aaronson is Research Professor of International Trade and Cross-Disciplinary Fellow at the Elliott School of International Affairs, George Washington University (GWU). She is author of 6 books and numerous articles on trade, trust, and good governance.
Jul 03, 2017

Despite years of protectionist polices put into action by its government, the American steel industry continues to flounder. As President Trumps launches a new protectionist agenda under the guise of national security imperatives, he continues to ignore the problems that truly plague U.S. steel.

Jun 22, 2017

While the U.S. remains the largest recipient of foreign investment, investors today have many options regarding where to invest, and other countries look increasingly more stable and better managed in comparison to President Trump's deteriorating "rule of law." Thus, Chinese investors who have long seen the U.S. as a stable growth market may well reconsider.

Jun 06, 2017

Founding Father, Benjamin Franklin once said "No nation was ever ruined by trade." President Donald J. Trump seems determined to prove Franklin wrong. On April 29, 2017, Trump directed the Commerce Department and the Office of the U.S. Trade Representative to review all of America's recent trade agreements. He wants trade officials to determine if America is being treated "fairly" by it trade partners.

Mar 22, 2017

In a February 24th speech, U.S. President Trump made his strategy for trade policy clear. The U.S. will negotiate bilateral, rather than regional or multilateral agreements, and favor U.S. producers rather than market forces. Trump's approach to trade policy means radical change for the world's longtime leader of efforts to reduce global trade barriers with trade agreements.

Mar 06, 2017

Is a Geneva Convention the only response to the problem of government cyber-attacks against individuals? As global stakeholders of the internet, we must do more.

Jan 17, 2017

President-elect Trump aims to increase the growth of the U.S. economy to 3 to 4 percent annually while stimulating domestic employment. The Trump Administration will be unable to meet these goals unless officials find a way to encourage and foster the internet economy and digital trade.

Nov 21, 2016

The U.S. has long used dialogue to prod China to act in a manner supportive of global norms and institutions. In 2005, then Undersecretary of State Robert Zoellick gave a speech where he called on China to start acting as a responsible stakeholder of the global governance regime. Some eleven years later, the lectured became the lecturer. Rather than the U.S. lecturing China, China is calling on the U.S. to act responsibly in relation to global trade and climate norms.

Sep 29, 2016

In 1985, historian Walter McDougall wrote a Pulitzer Prize winning history of the Space Race. Therein, he argued that the space race wasn't simply a competition between two nations to get into space, but rather a competition between two different systems and worldviews. The U.S. and China may be experiencing a similar phenomenon in cyberspace today.