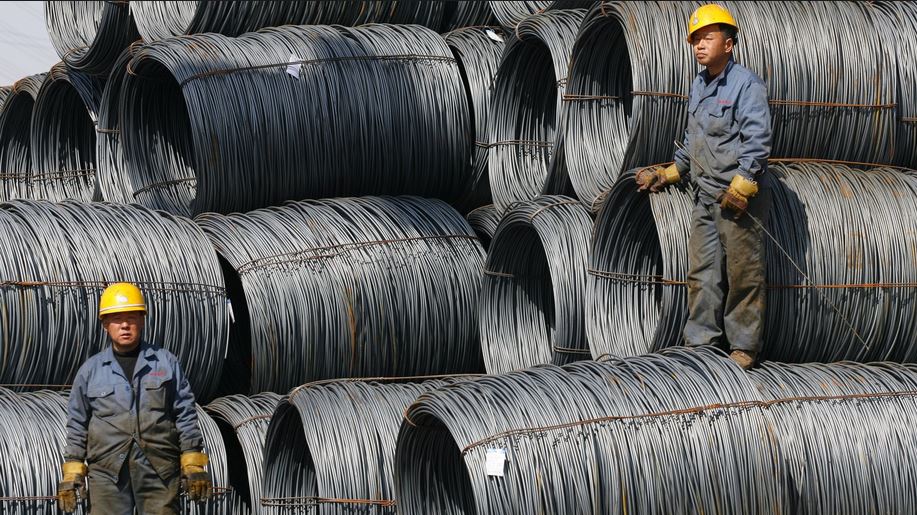 The U.S. steel industry has long been hooked on protectionism. In my first job thirty-five years ago, I worked for the U.S. Government Accountability Office (GAO) where I spent months examining the state of the U.S. steel industry and the role that imports played in its troubles. The team of investigators was tasked by Congress to better understand what the U.S. could do to revive the sector and assist steel workers. The steel industry and its unions argued that other countries dumped their subsidized steel exports to the U.S. However, dumping and subsidization were symptoms of two larger problems that bedeviled the steel industry: there was simply too much supply and too little global demand for steel. Additionally, manufacturers were substituting hard plastics and other material for steel wherever they could.
GAO also found that government interference was not the answer; temporary protectionism did little to encourage managers at many firms to modernize and invest in their employees. Instead, they used the funds from protectionism to increase returns to shareholders or to attract buyers for their firms. Hence GAO recommended that rather than simply providing protection, "Congress should enact legislation to define a performance objective for the domestic steel industry. This objective, defined in terms of industry-wide, efficient capacity goals and a timeframe for their realization, should serve as a benchmark against which the realism of industry revitalization activity and related government policy can be assessed." GAO also made it clear that the steel industry needs to get its own house in order.
Fast-forward thirty-five years and the steel industry is still struggling and demanding protection at taxpayer expense. According to the Organisation for Economic Co-operation and Development (OECD), global crude steelmaking capacity more than doubled from 2000 to 2014. Unsurprisingly, the U.S. steel industry asked for and received protection. From 2009 to 2016, the U.S. Trade Representative filed twenty enforcement actions at the World Trade Organization, six of these related to the steel industry. Of the 332 duties in place providing protection to US producers, almost half (149) covered foreign steel products. The U.S. steel industry has become dependent on government help at the same time that steel has become less essential to American production of goods and services.
In the 2016 election, candidate Donald Trump campaigned on protecting U.S. manufacturers, including those who produced steel. Upon his inauguration, he took visible steps to deliver on his promises. On April 20, 2017, President Trump issued a Presidential Memorandum directing the Secretary of Commerce to investigate the effects of steel imports on national security pursuant to Section 232(b) of the Trade Expansion Act of 1962. Under this legislation, if the Secretary determines that steel, "is being imported into the United States in such quantities or under such circumstances as to threaten to impair the national security," the President is authorized to take action to reduce imports and ensure that such imports do not threaten national security.
Protectionism cannot solve the problems undermining U.S. steel or the steel industry in general. Moreover, it is illogical to argue that steel is essential to national security in the 21st century for four main reasons. First, while steel is certainly a useful component in weaponry that the U.S. military has relied upon in recent wars such as Iraq and Afghanistan, it relies less on steel and more on other metals, high tech plastics, and fabrics as materials for weapons production. Secondly, the main customer base for U.S. produced steel is not the U.S. military as only 3% of American produced steel is used for military purposes. Third, the military is more dependent on other intangible aspects to guarantee successful operations. For the U.S. military in today's world, a continual flow of vital information and secure technological connections (such as a cloud which allows it to transmit intelligence, manage payrolls, and manage operations and personnel across borders) is much more valuable than steel. Finally, while the military does require some steel capacity, it can rely on a combination of trustworthy domestic and foreign suppliers (from Canada or Europe) in the case of a domestic decrease in steel.
Meanwhile, other governments have not stayed silent on this issue. In an editorial on June 26, the China Daily said "By proposing an unjustified investigation into steel imports in the guise of safeguarding national security, the U.S. seems to be resorting to unilateralism to solve bilateral and multilateral problems. If the U.S. does take protectionist measures, then other countries are likely to take justifiable retaliatory actions against U.S. companies that have an advantage ... in fields such as finance and high-tech, leading to a tit-for-tat trade war that benefits no one." EU Trade Commissioner Cecilia Malmstrom also complained about the strategy, stating that should the U.S. place tariffs on EU member states' steel exports, the EU would have to respond. She also said the U.S. is misunderstanding the problem, which she attributed to market distortions and overcapacity in China.
The truth is, there is no logical national security rationale, let alone an economic rationale for the federal government to investigate the steel industry/for President Trump's Directive. Moreover, the U.S. cannot solve the steel industry's problems with protectionism, as China Daily correctly noted. If the problem is overcapacity, the solution must be found in the multilateral negotiations that President Trump has long denigrated.