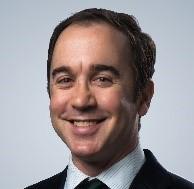 Art Dicker
Founding partner of the Pacific Bridge Group
Art Dicker is a founding partner of the Pacific Bridge Group, a cross border investment advisory firm. He is a corporate lawyer by training and has been located in China since 2007 working at the Beijing office of U.S. law firm Morrison & Foerster, as Asia Pacific General Counsel for Cadence Design Systems, and as Chair of the Legal Committee for the American Chamber of Commerce in Shanghai. Art got his undergraduate degree from Princeton University, his JD from George Washington University, and his MBA from the University of Southern California (USC).
May 25, 2020

The US is looking at banning Chinese companies that have listed on US stock exchanges, a result of renewed concern of fraudulent practices surrounding fast-growing Chinese companies. Were the rules that Chinese companies not following actually going to prevent fraud in the first place, and is there an alternative?

Feb 03, 2020

Five years in the making, China's new Foreign Investment Law has finally been put into effect. The ambiguous language of the law will prove beneficial to Chinese manufacturing as manufacturers that have recently experienced losses are given free rein to ameliorate their suffering industries.

Nov 19, 2019

Chinese technology companies are suffering reputational damage from the deteriorating US-China bilateral relationship, but they can take proactive steps to protect their brand image and success.

Jun 27, 2019

The passage of the Foreign Investment Risk Review Modernization Act in August 2018 has severely curtailed China backed venture capital in Silicon Valley, and the trade tensions are only making it worse.

Mar 15, 2019

The latest draft of China's Foreign Investment Law is a nod towards Washington's concerns over structural issues in China's economy. But with impending tariffs overhead, it's hard to know if this was a statement of true intent or a statement made with a metaphorical gun to one's head.

Nov 23, 2018

Enterprising Chinese companies will find a way to circumvent these investment restrictions.

Oct 04, 2018

With trade tensions heating up, the U.S. could see a precipitous drop in Chinese investment in Silicon Valley. The frustration of having money to spend but nowhere to spend it will force China to increasingly invest in domestic opportunities.