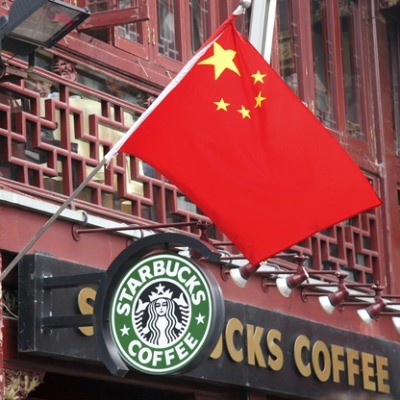 Picture Credit: AP
American companies doing business in China have often had to perform a difficult balancing act. For years, the U.S. business community has advocated dialogue and patience as the Chinese market first opened up to the West and transitioned through its adolescent years. Privately, these same people have complained about intellectual property infringement and pressure on U.S. companies to transfer technology in exchange for "market access," or the ability to sell goods and services in China on an equal footing with local players. They have also voiced criticism, indirectly through trade associations, about explicit and hidden regulatory barriers such as opaque licensing requirements for different industries.
In the end, American businesses have often traditionally still advocated engagement with China, relying on multilateral institutions like the WTO to address specific disputes rather than escalating matters, which could quickly turn into the kind of tit-for-tat trade war we are currently witnessing between the two powers.
Yet the Trump administration found a receptive audience among the local American business community as the president recently began to raise the volume of rhetoric about the trade deficit and unfair trade practices from China. There was a palpable sense among my fellow American business executives here in China that it was time to throw in the towel, recognize that Trump was finally calling a spade a spade, and realize we had perhaps been a bit too patient all these years waiting for change. When I came to China as a young lawyer in 2007, attitudes in the American business community were different, as China had joined the World Trade Organization (WTO) relatively recently and was just beginning to implement its commitments.
Operating in a modern but still state-influenced economy, facing increasingly strong local competitors, and with many of those direct and indirect market access barriers still in place, there is a pervasive feeling here that American companies want action and they want it now. Put another way, they have much less to lose than before. Perhaps Trump's aggressive tactics could be effective?
Despite all their private critiques about Chinese trade practices, it is still somewhat rare for CEOs with substantial business in China to loudly and publicly call out China for not adhering to the letter and spirit of its WTO commitments. As former co-chair of the American Chamber of Commerce Shanghai Legal Committee, I have now noticed that the surrogate trade associations acting on behalf of American companies have become more vocal about it and less willing to try to rein in the administration when it publicly threatens China with measures like tariffs.
"AmCham Shanghai has maintained a steady drumbeat of statements about China's market access shortcomings and unfair industrial policies for many years. That has not changed. What has changed is the increase in frustration among many American companies. Many are indeed quite successful in this market but they see a range of Chinese policies that stymie their greater success," Ken Jarrett, the president of the American Chamber of Commerce in Shanghai, told me.
Make no mistake, the vast majority of U.S. companies doing business in China are still against the tariffs being placed on China. A recent business survey by the American Chamber of Commerce in Shanghai found 69% opposed and 8.5% supportive of using tariffs as a tool to achieve trade goals. Another survey showed that 60% of respondents say that the initial $50 billion of tariffs have negatively impacted them, with higher numbers expected if the proposed $200 billion in tariffs are implemented.
Tariffs are simply bad for business, especially when U.S. companies with a China supply chain will feel the pain as well. Moreover, while China's exports are largely manufactured goods, the U.S. economy is driven by technology and service companies that can produce and deliver products in country, in China. By conventional measures of imports and exports, it's therefore unlikely that the tariffs will cause China to suddenly purchase more U.S. imported goods and reduce the trade deficit.
On the issue of reciprocity – the idea that market access for U.S. companies in China should mirror the access Chinese companies get in the U.S. – there has been much more support from the local American business community. In that same American Chamber of Commerce report, nearly three times as many respondents supported reciprocity as opposed it as a tool to achieve market access, though still not yet hitting the 50% support level. Not surprisingly, a significant number of U.S. businesses have reported that they have felt an increase in non-tariff barriers since the onset of U.S. trade tariffs against China, e.g. increased tax and environmental inspections, slower customs clearances, and slower approval processes.
The incongruity of market access has finally caused some CEOs to speak out – albeit not necessarily your typical CEO. Elon Musk famously tweeted about the inconsistency of the tariffs on car imports to the U.S. versus the tariffs on U.S. car imports to China, as well as requirements of foreign companies to have JV equity partners. At the time, Tesla was negotiating with authorities in Shanghai to set up a new factory there, but negotiations stalled over those joint venture partner requirements. With Musk's tweet and trade tensions ramping up, many seasoned business executives here were intrigued when the government made an exception and granted Tesla 100% ownership control. No doubt Tesla already had a lot going for it with the government greatly desiring it locate the factory in Shanghai. But seeing Musk's open criticism not only go unpunished but perhaps even stirring a reaction in Tesla's favor was more than a bit unexpected.
Shanghai Mayor Ying Yong and Tesla Chairman and CEO Elon Musk pose in from of a plaque for the Tesla (Shanghai) Ltd. Electric Vehicle Development and Innovation Center. (Picture Credit Phil Lebeau)
Yet, Musk's one-off case notwithstanding, many still wonder when comprehensive reciprocity will realistically be achieved for whole industries. The WTO is now seen by many observers as hopelessly bureaucratic and outdated for global trade and investment in the 21st century. A regional trade framework, the Trans-Pacific Partnership (TPP), which was not designed to include China initially (but which China could join at a later date), has stalled indefinitely. However, some think it may come back from the dead yet again amidst the latest trade tensions, and the Trump administration has given some signals suggesting this. Jarrett further stated, "From [the American Chamber of Commerce Shanghai's] perspective, we believe the Trump administration has not done enough to enlist the support of like-minded countries. There are signs this is changing, which we welcome."
Some hope that the new U.S. regulations, which include restrictions on Chinese M&A and venture capital, as well as additional export controls on technology transfer, may lead to some change. Investment reciprocity was a major issue cited by the principal drafters of the bill. But might China see the regulations as a direct threat to its economic development and thicken the battle lines?
U.S. companies will become increasingly vocal as the trade war drags on. Market access is important, but not if the tactics to get it create too much uncertainty and disrupt short-term supply chains that these companies have carefully built up for years.
James McGregor, chairman of Greater China at APCO Worldwide, author, journalist and businessman who has lived in China for 25 years, summed up the sentiment in the U.S. business community there thus: "Many in the American business community in China were happy to see a strong pushback from the government against China's increasingly aggressive mercantilist and protectionist policies. While tariffs have gotten China's attention, they are not the right tool for solving the problem, and it appears that the Trump administration really has no endgame strategy."