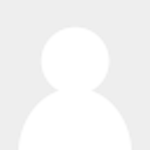 Zheng Guichu
Observer of Current International Affairs
Zheng Guichu is an observer of current international affairs.
Jun 18, 2020

If the ideas of extreme partisans like Steve Bannon were to come to pass, the world would be a more dangerous place. For the U.S., decoupling would mean a complete reorganization its East Asian industrial chains. This nonsense needs to stop.

Apr 20, 2020

The pandemic reminds us that mankind is a community with a shared future and that all rise and fall together. Faced with defamation, smears and attacks, China has chosen to respond with dignity, reason and discipline.