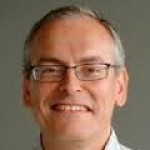 Ramses Amer
Associated Fellow, Institute for Security & Development Policy, Sweden
Ramses Amer is Associate Professor in Peace and Conflict Research and Associated Fellow, Institute for Security & Development Policy, Sweden. Email: ramsesamer@gmail.com., ramses_a@163.com.
Jun 01, 2017

Strong political will from both sides, coupled with quiet diplomacy to handle contentious issues and consider each other's concerns, and is leading to flexibility in China-Philippines management of their maritime disputes.

Mar 03, 2017

In China's foreign relations regarding the South China Sea (SCS) Issues, Vietnam is undoubtedly one of the key countries that China has to face and need to be handled well for its overall good neighbourly relations in its regional foreign policy.

Mar 30, 2015

Ramses Amer compares the diplomatic views and policies of the U.S. with those of China to shed light on the future their interaction. Wide differences exist in their justification for the use of force in inter-state relations; an unlikely but cooperative solution would be for the U.S. to conform more to the UN Charter and principle of non-interference, as China has.