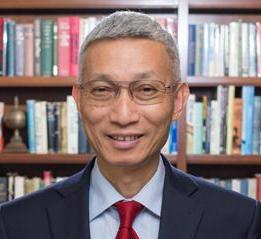 Minxin Pei
Tom and Margot Pritzker '72 Professor of Government , Claremont McKenna College
Minxin Pei is the Tom and Margot Pritzker '72 Professor of Government at Claremont McKenna College.
Jul 16 , 2014

In the search for corrupt Party officials, Xi Jinping should aim to fulfill three tasks so as to make his ouster of corruption most effective, according to Minxin Pei. In addition to this, Xi Jinping should also exercise caution in what decisions he makes regarding the "super tiger."

Jun 27 , 2014

In light of President Obama's commencement speech at West Point, Minxin Pei analyzes and discusses various facets of the talk. Specifically, Pei points to four themes in President Obama's speech as particularly poignant, and spends the bulk of the essay discussing them.

May 09 , 2014

Following the official announcement of Mr. Li Chuncheng's expulsion from the Communist Party, Minxin Pei applauds Xi Jinping's anti-corruption drive and urges China's new leader to go further by taking on China's culture of corruption.

Apr 11 , 2014

While Xi Jinping's reform agenda has consisted of two seemingly separate initiatives, Minxin Pei points out that far-reaching economic reforms and an anti-corruption drive are intrinsically linked because market-oriented reforms are necessary in order to reduce the opportunities for abuse of power, and vice versa.

Mar 04 , 2014

Launched on Monday in Beijing, the 12th National People's Congress consists of 2200 delegates gathering at the "Great Hall of the Public" in Tiananmen Square. As Minxin Pei explains, this year's annual meeting will be closely watched to see how Xi Jinping's reform agenda will play out over the 10-day session.

Feb 13 , 2014

The turmoil surrounding China's shadow banking system is easily understood as more than $1 trillion worth of debt is set to mature in the system before May. However, as Minxin Pei points out, China's new leadership must turn shadow banking's impending crisis into a strategic opportunity and face short-term pain to prevent the triggering of a domino-style collapse.

Jan 16 , 2014

After one year as China's top leader, President Xi Jinping's anti-corruption drive has become one of his most notable successes. However, as Minxin Pei explains, sustaining this drive will have many challenges.

Nov 11 , 2013

Outside China, the prevalent view among business leaders is that President Xi Jinping's new administration has consolidated its power and acquired enough authority to push through far-reaching economic reforms. Unfortunately, this view is both too sanguine and naïve.

Sep 09 , 2013

China's new leadership faces tough challenges at the third plenum of the 18th Central Committee with a focus on economic reforms. Minxin Pei writes that four policy priorities will dictate the success of China's reforms: financial sector liberalization, an overhaul of the fiscal system, downsizing of state-owned enterprises, and abolition of the hukou system.

Jul 09 , 2013

The fifth meeting of the U.S.-China Strategic and Economic Dialogue (S&ED) is approaching quickly. While the first four S&ED meetings were relatively unproductive, there is hope that this meeting may be different, as the economic situation along with other aspects of the strategic bilateral relationship between the two nations have changed in recent months.