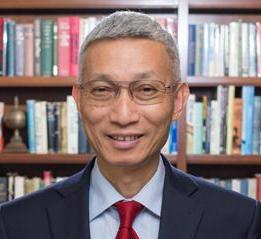 Minxin Pei
Tom and Margot Pritzker '72 Professor of Government , Claremont McKenna College
Minxin Pei is the Tom and Margot Pritzker '72 Professor of Government at Claremont McKenna College.
Apr 17, 2019

The dismissal of a former key finance official as chairman of China's social security fund underscores that the government that has become intolerant of internal policy disagreements.

Mar 15, 2019

The new cold war against China will be won not through ideology or even weaponry, but through the deployment of economic incentives to wage a geopolitical struggle.

Feb 28, 2019

Why was Hanoi, Vietnam, chosen as the venue for the second Trump-Kim summit? Maybe because Trump and his advisers want to show Kim that Vietnam, a country that once fought a war with the U.S., transformed itself into a prospering economy by embracing capitalism and friendly relations with the U.S. But a clever choice of venue won't be enough to seal the deal.

Dec 14, 2018

The West should not overreact to China's influence operations, nor sacrifice the openness that is a source of their strength.

Dec 04, 2018

Kicking the can only a short distance down the road still means that Beijing and Washington will be faced with a moment of truth.

Nov 14, 2018

An unsettling consensus is fast forming in the strategic community: the United States and China are headed toward a long-term geopolitical conflict. The two countries may never return to constructive engagement, but they can probably avoid a destructive cold war.

Oct 23, 2018

As the world speculates on the immense damage the escalating U.S.-China trade war could bring to international economic sphere, these tensions could be putting the Earth itself at risk of destruction.

Sep 27, 2018

In the tit-for-tat trade war between China and the United States, a critical battle is also being fought on the public relations front. If one of the belligerents can make a stronger case than the other, it could put greater pressure on the other party to de-escalate.