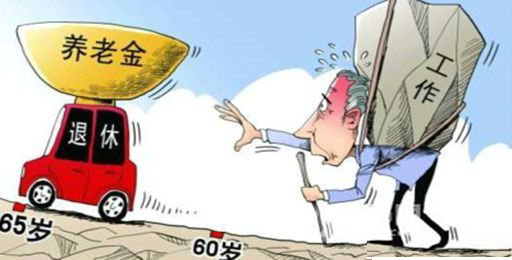 China's national legislature, the National People's Congress (NPC), has just concluded its annual session. In terms of its output, there is nothing to write home about. The only legislative decision made was its approval to amend the Legislative Law, which governs the legislative process.
Casual observers of the proceedings of the NPC this year may thus be tempted to dismiss them as a ritualistic exercise with little impact on the lives of the Chinese people. Such a conclusion, while not totally groundless, nevertheless misses one of the most important public policy debates revealed during this year's NPC session – reforming China's troubled retirement system.
During the NPC session, the minister of human resources and social security disclosed that the government is drafting plans to raise the retirement age and will unveil the reform later this year.  Although hardly noticed by the Western press, this proposed reform ignited a political firestorm in the Chinese media. Except for the media attention surrounding Under the Dome, the documentary detailing China's air pollution released on the eve of the NPC session, pension reform was by far the most consequential – and controversial – issue raised during this year's NPC session.
The current retirement age is relatively low. For blue-collar female workers, it is 50. White-collar female workers can retire at 55 and white-collar male workers can retire at 60. Set in 1978, the retirement age is clearly in need of revision. For one thing, life expectancy in China today has reached 74.8 years, and retirees are expected to live much longer than before. In addition, the current retirement system is financially unsustainable because China's rapidly declining population growth will not produce enough workers to support a large and burgeoning retiree population. Worse still, as a country that has grown old before it grows rich, China simply does not have the financial resources to cover pensions and healthcare benefits for its retirees. In 2013, according to data provided by the United Nations, 13.8 percent of the Chinese 1.3 billion people, or close to 200 million people, were over 60. Chinese demographers forecast that 18 percent of the Chinese population will be 65 and above in 2030.
It is no accident that Premier Li Keqiang made 14 references to "old-age protection" in his work report to the NPC. Even more worth noting is the public revelation made by the governor of Heilongjiang when Premier Li visited the Heilongjiang delegation that the province, part of China's rust belt, will experience difficulty in meeting its pension obligations in 2016 and 2017.  What is troubling is that Heilongjiang's dire situation is by no means atypical. The province has only 1.42 active workers supporting one retiree.  In Shanghai, the most affluent city in China, the ratio is similar.  In Liaoning, another northeastern province, the ratio is 2 to 1.
Aside from rapid ageing, China's retirement system is insufficiently funded. The current scheme was established in the late 1990s and is based on "provincial pooling," which requires each province to collect social security taxes and pay out benefits on its own. The system suffers from inequity and lack of portability. Rich provinces, especially those that attract young migrant laborers (such as Guangdong, Zhejiang, and Jiangsu), can collect more and pay out less. Moreover, workers who have paid their contributions to one province will lose their benefits if they move to another province.
The most serious challenge Beijing confronts is simply the lack of money to fund the explosive growth of pension benefits. The country has only one well-funded pension scheme – the 1.37 trillion ­yuan Chinese National Social Security Fund that covers pensions for civil servants. All other provincial pension funds operate largely on a pay-as-you-go basis. Although the Chinese government does not disclose their financial health, these pension schemes are already running a deficit, according to private sector economists. A research report by Deutsche Bank in 2012 projected that pension shortfall would be 68.2 trillion yuan in 2033 (more than the Chinese GDP in 2014 in nominal terms).
This background should give you some idea why Mr. Yin Weimin, the minister of human resources and social security, took the unusual step of publicly disclosing the painful reform Beijing is drafting. Perhaps anticipating a political backlash against the proposed increase of retirement age, Yin reassured the public that the reform will be adopted in 2017 and phased implementation will begin only in 2022.
Despite the unfortunate lack of details about the reform of the retirement system, the Chinese government seems to be finally biting the bullet. Confronting the looming pension crisis now is better than pretending there is no problem or wishing for a miracle. During China's fast-growing phase, Chinese policy-makers hoped that growth would make China wealthier before its population starts to age rapidly. Consequently, few effective measures were adopted to reform an outdated retirement system. In one sense, China may already have missed the best opportunity to shore up its system of old-age protection.
However, it is better late than never. Admittedly, as the Chinese economy slows down, it is far more challenging to deal with the coming pension crisis. But by putting the retirement system reform on the table, Beijing shows that it has no choice but to confront the hard and painful reality.