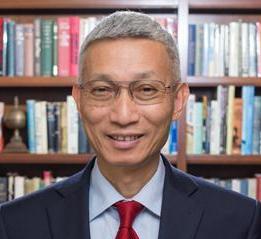 Minxin Pei
Professor of Government , Claremont McKenna College
Minxin Pei is a professor of government at Claremont McKenna College and a nonresident senior fellow of the German Marshall Fund of the United States.
Mar 18 , 2015

Casual observers of the proceedings of the annual National People's Congress (NPC) may be tempted to dismiss them as a ritualistic exercise with little impact on the lives of the Chinese people. Such a conclusion, while not totally groundless, nevertheless misses an important public policy debate revealed during this year's NPC session – reforming China's troubled retirement system. The challenge confronting Beijing is simply the lack of money to fund the explosive growth of pension benefits.

Feb 27 , 2015

The recent announcement in Washington and Beijing that Chinese President Xi Jinping will pay a state visit to the United States in September underscores the continuing momentum in the improvement of bilateral relations. Potential conversation points could be climate change, territorial disputes, and ISIS.

Feb 02 , 2015

China's economic slowdown fueled by a real estate bubble, excessive debt, and manufacturing overcapacity could benefit from a change of structure. China's service sector is now a greater percent of its economy than manufacturing and construction sectors, and with some additional government spending on social services, the economy could see long-term growth.

Dec 31 , 2014

As the Chinese government prepares to put the disgraced former Politburo Standing Committee member Zhou Yongkang on trial in 2015, the question on the minds of most observers is whether the courtroom proceedings against Zhou will adhere to both Chinese criminal procedures and the well-established legal principle of fairness.

Oct 30 , 2014

In the Communist Party of China Central Committee's 4th Plenum, reform of the legal system was the focus of the meeting. Minxin Pei analyzes the "Major Decisions" document and examines the challenges facing Xi Jinping as he puts forth a new concept of "rule according to law."

Aug 28 , 2014

The anti-monopoly crackdown by Chinese regulators and targeted at well-known Western companies like Microsoft, Qualcomm, BMW, and General Motors has raised concerns about the merits of the cases and Chinese protectionism.

Jul 16 , 2014

In the search for corrupt Party officials, Xi Jinping should aim to fulfill three tasks so as to make his ouster of corruption most effective, according to Minxin Pei. In addition to this, Xi Jinping should also exercise caution in what decisions he makes regarding the "super tiger."

Jun 27 , 2014

In light of President Obama's commencement speech at West Point, Minxin Pei analyzes and discusses various facets of the talk. Specifically, Pei points to four themes in President Obama's speech as particularly poignant, and spends the bulk of the essay discussing them.

May 09 , 2014

Following the official announcement of Mr. Li Chuncheng's expulsion from the Communist Party, Minxin Pei applauds Xi Jinping's anti-corruption drive and urges China's new leader to go further by taking on China's culture of corruption.

Apr 11 , 2014

While Xi Jinping's reform agenda has consisted of two seemingly separate initiatives, Minxin Pei points out that far-reaching economic reforms and an anti-corruption drive are intrinsically linked because market-oriented reforms are necessary in order to reduce the opportunities for abuse of power, and vice versa.