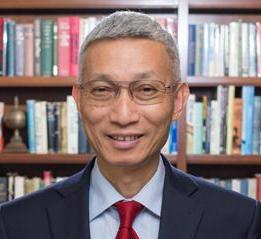 Minxin Pei
Tom and Margot Pritzker '72 Professor of Government , Claremont McKenna College
Minxin Pei is the Tom and Margot Pritzker '72 Professor of Government at Claremont McKenna College.
Sep 29, 2015

It may be too early to tell, but one would not risk ridicule by claiming that the just-concluded U.S.-China summit has accomplished its most important, albeit intangible, objective: temporarily arresting the downward spiral in the ties between Washington and Beijing.

Sep 22, 2015

As Chinese President Xi Jinping begins his trip to the United States in Seattle, home to many of the world's leading technology firms, most observers are looking ahead to his subsequent meeting with President Barack Obama. Can the summit reverse the downward spiral in US-China relations that began with Xi's accession to power in 2013?

Sep 04, 2015

Many China watchers believe that the ties between Beijing and Washington are at their lowest level since Tian'anment. President Xi can nevertheless reassure the American political establishment that he is leading China in the right direction, and not trying to turn it into another version of the former Soviet Union.

Aug 14, 2015

Those who have some knowledge of the Western legal system in general, and the American system in particular, can quickly tell that Beijing is using the wrong approach to repatriating its fugitives hiding in countries with which China has no extradition treaty.

Jun 11, 2015

Despite tensions in the South China Sea, Chinese General Fan Changlong is in the United States, being hosted by the Pentagon. Mil-to-mil exchanges been taking place since the mid-1990's, despite opposition from U.S. congressional war hawks and Chinese hardliners. To build political support for productive U.S.-China mil-to-mil exchanges, such programs will have to produce real results, and soon.

Apr 30, 2015

The U.S. state visit by Japanese Prime Minister Shinzo Abe will be remembered not only because few foreign leaders have been privileged to address a joint session of Congress, but for the strengthening of the U.S.-Japan alliance. Neither Washington nor Tokyo should explicitly link a more robust U.S.-Japan relationship with deterrence against China's rise.

Mar 18, 2015

Casual observers of the proceedings of the annual National People's Congress (NPC) may be tempted to dismiss them as a ritualistic exercise with little impact on the lives of the Chinese people. Such a conclusion, while not totally groundless, nevertheless misses an important public policy debate revealed during this year's NPC session – reforming China's troubled retirement system. The challenge confronting Beijing is simply the lack of money to fund the explosive growth of pension benefits.

Feb 27, 2015

The recent announcement in Washington and Beijing that Chinese President Xi Jinping will pay a state visit to the United States in September underscores the continuing momentum in the improvement of bilateral relations. Potential conversation points could be climate change, territorial disputes, and ISIS.

Feb 02, 2015

China's economic slowdown fueled by a real estate bubble, excessive debt, and manufacturing overcapacity could benefit from a change of structure. China's service sector is now a greater percent of its economy than manufacturing and construction sectors, and with some additional government spending on social services, the economy could see long-term growth.

Dec 31, 2014

As the Chinese government prepares to put the disgraced former Politburo Standing Committee member Zhou Yongkang on trial in 2015, the question on the minds of most observers is whether the courtroom proceedings against Zhou will adhere to both Chinese criminal procedures and the well-established legal principle of fairness.