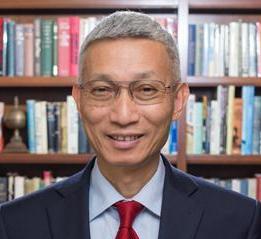 Minxin Pei
Professor of Government , Claremont McKenna College
Minxin Pei is a professor of government at Claremont McKenna College and a nonresident senior fellow of the German Marshall Fund of the United States.
May 25 , 2017

When US President Donald Trump withdrew the United States from the Trans-Pacific Partnership (TPP) this past January, many observers saw that decision as a boon for China. East Asia countries can no longer count on US-supplied public goods to maintain peace and deliver prosperity, they will face some tough choices.

Feb 08 , 2017

Politically, grabbing one of China's most well-connected tycoons sends a powerful message to the "tigers" who have so far survived Xi's anti-corruption drive. However, to destroy the corruption market requires more than the arrest and incarceration of the participants but fundamental economic reform.

Mar 08 , 2016

While China is unlikely to pursue rendition activities with the U.S., Beijing's alleged arrests of Hong Kong booksellers in Thailand have stoked international condemnation. While China may have a legitimate need to take into custody fugitives who have committed crimes and fled abroad, such actions must comply with established international norms and official channels.

Nov 11 , 2015

Minxin Pei recognizes some brutal consequences of the one-child policy, and implores for outsiders and Chinese alike to emphasize the senseless cruelty that such measures imply and work to ensure that they are never seen again.

Sep 29 , 2015

It may be too early to tell, but one would not risk ridicule by claiming that the just-concluded U.S.-China summit has accomplished its most important, albeit intangible, objective: temporarily arresting the downward spiral in the ties between Washington and Beijing.

Sep 22 , 2015

As Chinese President Xi Jinping begins his trip to the United States in Seattle, home to many of the world's leading technology firms, most observers are looking ahead to his subsequent meeting with President Barack Obama. Can the summit reverse the downward spiral in US-China relations that began with Xi's accession to power in 2013?

Sep 04 , 2015

Many China watchers believe that the ties between Beijing and Washington are at their lowest level since Tian'anment. President Xi can nevertheless reassure the American political establishment that he is leading China in the right direction, and not trying to turn it into another version of the former Soviet Union.

Aug 14 , 2015

Those who have some knowledge of the Western legal system in general, and the American system in particular, can quickly tell that Beijing is using the wrong approach to repatriating its fugitives hiding in countries with which China has no extradition treaty.

Jun 11 , 2015

Despite tensions in the South China Sea, Chinese General Fan Changlong is in the United States, being hosted by the Pentagon. Mil-to-mil exchanges been taking place since the mid-1990's, despite opposition from U.S. congressional war hawks and Chinese hardliners. To build political support for productive U.S.-China mil-to-mil exchanges, such programs will have to produce real results, and soon.

Apr 30 , 2015

The U.S. state visit by Japanese Prime Minister Shinzo Abe will be remembered not only because few foreign leaders have been privileged to address a joint session of Congress, but for the strengthening of the U.S.-Japan alliance. Neither Washington nor Tokyo should explicitly link a more robust U.S.-Japan relationship with deterrence against China's rise.