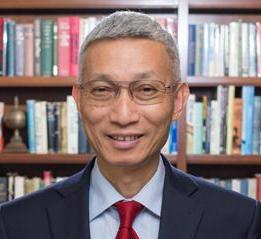 Minxin Pei
Tom and Margot Pritzker '72 Professor of Government , Claremont McKenna College
Minxin Pei is the Tom and Margot Pritzker '72 Professor of Government at Claremont McKenna College.
Aug 03, 2018

Beginning the year with a drastic restructuring of the Constitution, the Chinese Communist Party under President Xi appeared increasingly formidable. But in the face of domestic scandals, currency concerns, and a trade war with the U.S., Minxin Pei argues that President Xi may need a new strategy to satisfy the Chinese people.

Jun 08, 2018

For most observers of the unfolding trade war between the U.S. and China, the casus belli is the convergence of China's unfair trade practices with U.S. President Donald Trump's protectionist credo. But this reading misses a critical development: the demise of America's decades-long policy of engagement with China.

Oct 31, 2017

Only two previous Chinese leaders, Mao Zedong and Deng Xiaoping, have had their personally branded ideology enshrined in the CPC's charter. Though there is a paradox: though the CPC's internal power dynamics haven't change much in the last few decades, Chinese society has moved far beyond the Maoist or even the Dengist era. Few Chinese, including members of the party, genuinely believe in any official doctrine. Economically, the private sector accounts for more than 60% of China's output, and the CPC has become practically irrelevant in the daily lives of ordinary Chinese.

Aug 14, 2017

North Korean dictator Kim Jong-un says the United States will pay a "thousand-fold for all the heinous crimes" it has committed against his country. US President Donald Trump warns that North Korea will experience "fire and fury like the world has never seen." Kim threatens to fire four missiles at the US territory of Guam. Trump promises that Kim "will truly regret it" and "regret it fast" if he follows through on that threat, or issues another.

Jul 19, 2017

The sudden and unceremonious dismissal of Chongqing's party chief Sun Zhengcai, who was replaced by former Guizhou province party chief Chen Mine'er, is the latest illustration of the precarious political security of high-ranking members of the Chinese party-state.

May 25, 2017

When US President Donald Trump withdrew the United States from the Trans-Pacific Partnership (TPP) this past January, many observers saw that decision as a boon for China. East Asia countries can no longer count on US-supplied public goods to maintain peace and deliver prosperity, they will face some tough choices.

Feb 08, 2017

Politically, grabbing one of China's most well-connected tycoons sends a powerful message to the "tigers" who have so far survived Xi's anti-corruption drive. However, to destroy the corruption market requires more than the arrest and incarceration of the participants but fundamental economic reform.

Mar 08, 2016

While China is unlikely to pursue rendition activities with the U.S., Beijing's alleged arrests of Hong Kong booksellers in Thailand have stoked international condemnation. While China may have a legitimate need to take into custody fugitives who have committed crimes and fled abroad, such actions must comply with established international norms and official channels.