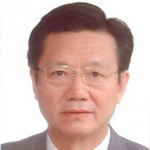 Wu Zhenglong
Senior Research Fellow, China Foundation for International Studies
Wu Zhenglong is a senior research fellow at the China Foundation for International Studies.
Mar 11, 2015

To commemorate the 70th anniversary of the WWII in the Pacific, Japanese PM Shinzo Abe plans to make a statement of apology, which is already drawing concerns from the international community. Abe's denials and changes to historical accounts mean that an "Abe Statement" could turn out to be a declaration on Abe's "proactive pacifism" rather than a statement on Japan's remorse and apology.

Jan 12, 2015

Due to American opposition to IMF reform, public confidence in the IMF has been seriously undermined, making its representation, legitimacy and relevance questionable in the eyes of the international community. Therefore, it is imperative that the IMF rapidly advance the reform plan.

Jul 28, 2014

By initiating the AIIB, China demonstrates its willingness and capability to provide more public goods to the international community, writes Wu Zhenglong.

Jan 17, 2014

This year marks the 25th Anniversary of the Asia-Pacific Economic Cooperation forum, which will be held in China. While there is much to celebrate at this juncture, Wu Zhenglong points out that further cooperation between the US and China is key to APEC's future success and the economic stability of member countries.

Jun 11, 2013

Japan's recent foreign policies have put a strain on the potential US-Japan-South Korea trilateral relationship. If right wing Japanese nationalists remain in power and continue the exploitation of the US-Japan relationship, the US may need to adjust its policy.

Feb 26, 2013

The US should show flexibility to help to conclude the negotiation of the Trans-Pacific Partnership (TPP) in October this year, otherwise, the TPP talk will risk a prolonged stalemate.

Dec 17, 2012

As the American presidential campaign and the 18th National Congress of the Communist Party of China were over, the future development of the China-U.S. Relatio

Oct 06, 2012

Despite the US' claims to impartiality in the territorial disputes in the South and East China Seas, it has made its preference very clear - entirely at the expense of China. US involvement in the region stands at the crossroads, with the current US course destined to only bring increased tension.