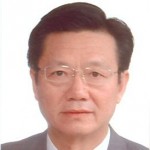 Wu Zhenglong
Senior Research Fellow, China Foundation for Int'l Studies
Wu Zhenglong is a senior research fellow at the China Foundation for International Studies.
Sep 20, 2016

The TPP is an important piece of Obama's strategy of rebalancing to the Asia-Pacific region, and also one of the most important political legacies he's tried to build before leaving the White House. Any delay in approving the TPP will deal a heavy blow to the US rebalance to the Asia-Pacific region, but faced with the political reality of the US elections, a rethink will be in order.

Aug 16, 2016

Despite challenging times, by embracing innovation the Hangzhou G20 Summit will help bring about sustainable, strong and balanced global growth and chart a new direction for world economic development, namely, towards an innovative, invigorated, interconnected and inclusive world economy.

Jun 21, 2016

Over three administrations by both the Democratic and Republican parties, the S&ED has helped China and the US to pursue a new model of major-country relationship, and its effectiveness should be cherished by both sides. After the presidential elections this year, it will be critically important to guarantee a smooth development of China-US relations.

May 05, 2016

To advance its rebalancing strategy, the U.S. will continue to meddle in the South China Sea issue, using its political, diplomatic, public opinion and even military tools to challenge China's territorial sovereignty and maritime rights and interests to build obstacles to China's development. But it will limit the scale and intensity of such actions to avoid upsetting well-established cooperation between the two countries on critical issues.

Feb 19, 2016

China and the U.S. agree on the need to impose sanctions, but not on the process and purpose. The starting point for imposing new sanctions should be to promote denuclearization and safeguard peace, not to escalate the tensions and not to cause chaos on the Korean peninsula.

Dec 15, 2015

Beijing's global outlook is strategically forward-looking, inclusive and peaceful. It not only serves as the theoretical foundation for the development of China's foreign affairs, but also helps inject fresh Chinese wisdom in building a new type of international relations.

Sep 21, 2015

On balance, common interests outweigh differences, and President Xi Jinping's visit to the US will give both sides a fresh opportunity to re-commit to cooperation, accommodate each other's core interests, and manage differences to avoid disrupting bilateral relations.

May 21, 2015

The 70th anniversary of WWII is a good time to reflect on global governance and progress in ending colonialism, while promoting peace. More nations need to observe the basic norms of the World Charter, the institutional structures must be adapted to new threats, and representation by smaller nations must be more equal.

Mar 11, 2015

To commemorate the 70th anniversary of the WWII in the Pacific, Japanese PM Shinzo Abe plans to make a statement of apology, which is already drawing concerns from the international community. Abe's denials and changes to historical accounts mean that an "Abe Statement" could turn out to be a declaration on Abe's "proactive pacifism" rather than a statement on Japan's remorse and apology.

Jan 12, 2015

Due to American opposition to IMF reform, public confidence in the IMF has been seriously undermined, making its representation, legitimacy and relevance questionable in the eyes of the international community. Therefore, it is imperative that the IMF rapidly advance the reform plan.