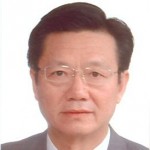 Wu Zhenglong
Senior Research Fellow, China Foundation for Int'l Studies
Wu Zhenglong is a senior research fellow at the China Foundation for International Studies.
Oct 24, 2017

Trump's approach on Iran will create uncertainty and open new rifts in trans-Atlantic relations.

Sep 05, 2017

President Trump's decision to launch a Section 301 probe of China looks like a quick fix for the China-US trade imbalance. But the root causes of this imbalance require careful consideration and gradual solutions.

Jul 31, 2017

The "America First" doctrine and its capricious approach have not only caused dissatisfaction and opposition from allies, but also prompted them to reconsider their relations with the US, thus leading to a growing divide. In short, the global pattern is undergoing tremendous changes, in an era full of risks but also opportunities.

Jul 03, 2017

Put simply, President Trump thinks that Europe and other allies have profited too much at the US' expense and that the US should stop being such a sucker. That view will shape trans-Atlantic relations for the duration of this presidency.

Apr 27, 2017

The US policy of "maximum pressure" without seeking regime change gives both sides more room to negotiate, but China's "dual-track approach" still offers more hope for a win-win resolution.

Apr 18, 2017

Now that there is a new roadmap for China-US relations, the leading role of the two heads of state has been established, and a new dialogue framework is in place, China-US relations can overcome future difficulties and progress on a track to reach new heights.

Mar 07, 2017

The Trump administration has been surprisingly brusque with demands that NATO allies meet their financial defense targets quickly. However, the US push for more military spending by European allies is less about European security than about freeing up more of Washington's own resources to deal with issues in Asia.

Jan 20, 2017

It is foreseeable that the "America first" policy will undermine the present global economic and geopolitical patterns, bringing uncertainty to the world. But so long as both sides give up the mentality of zero-sum rivalry and persist in cooperation, the Sino-US relationship will come through the current period of uncertainty and maintain the momentum of steady and healthy development.

Dec 14, 2016

The loss of momentum for the Trans-Pacific Partners agreement has diminished the US' standing as a global power, and taken the wind out of the sails of President Obama's Pivot to Asia strategy. The result is a brighter prospect for a more regional partnership and China's push to establish a Free Trade Area of the Asia-Pacific (FTAAP).

Oct 24, 2016

Despite the current rash of nationalism and protectionism around the world, there is every reason to believe that the next high tide of globalization – thanks to the joint efforts of the international community – will bring greater and more inclusive fortune and felicity to humankind.