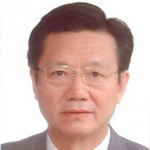 Wu Zhenglong
Senior Research Fellow, China Foundation for International Studies
Wu Zhenglong is a senior research fellow at the China Foundation for International Studies.
Sep 16, 2020

With only four countries in the bloc — the United States, Japan, Australia and India — and with dissension in the ranks, it's unlikely that a NATO-style alliance will ever emerge in the Eastern Hemisphere. It cannot work without consensus.

Aug 15, 2020

Secretary of State Mike Pompeo is trying his best to build an anti-China alliance, but he's not making a lot of headway. Instead, he is irritating U.S. allies, who want to maintain relations with Beijing.

Jul 02, 2020

The pandemic has become a catalyst that's driving people to reflect on the whole concept of globalization. It may be that the system we have lived with for 40 years has reached the end of its cycle.

May 20, 2020

Weak leadership is clearly undercutting America's global standing: Few Europeans are looking to Washington anymore. COVID-19 has left a devastating economic and political scar already, and things are only going to get worse.

May 14, 2020

While reductions will end price wars, major problems remain unresolved on the demand side. Consumption has fallen because of the coronavirus pandemic, and little short of a vaccine will help.

Feb 13, 2020

In a world in flux, it's important for China to navigate creatively. It must keep the global picture in mind, in a bid to make new progress in its foreign policy as America declines.

Jan 07, 2020

It's no surprise that the world's two biggest economies will have disagreements now and then. But that's no excuse for hostility. In fact, a bad attitude is counterproductive.

Sep 09, 2019

Relying on its extraordinary strength, the United States can apply extreme pressure to chop an integral free trade agreement into several parts and then negotiate advantages in each.

May 23, 2019

Although the latest round of China-US trade talks has ended without agreement, the door to dialogue remains opens. Overall, the level of economic interdependence between the two sides' makes imposing tariffs a self-defeating tactic — the Sino-US relationship is "too big to fail."

Apr 30, 2019

The Trump administration's "America First" style of unilateralism has alienated even longtime European allies. The leaders of France, Germany, the EU Commission, and China have all pledged themselves to support multilateralism — in a sign of the times, Trump's America is left out in the cold.