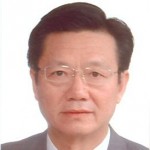 Wu Zhenglong
Senior Research Fellow, China Foundation for Int'l Studies
Wu Zhenglong is a senior research fellow at the China Foundation for International Studies.
Nov 15, 2018

Countries are too interdependent for a cold war.

Jul 31, 2018

Though the United States has been pushing its allies in the Indo-Pacific region to help it contain China, this policy is both misguided and unlikely to succeed.

Jun 20, 2018

For the agreement to succeed, the US and its allies must build mutual trust with Kim Jong-un and not dwell on their differences.

May 31, 2018

Trump's America First policy is breaking down traditional barriers between East and West but breaking up the Western camp held together by shared values.

Dec 22, 2017

President Donald Trump said he wanted to seek new partnerships and cooperation with allies during this Asian tour. However, "America First" is Trump's one and only strategy, with addressing the trade deficit as its ultimate goal. The "Indo-Pacific" is a secondary priority, and the concept was proposed to help boost President Trump's low approval rating.