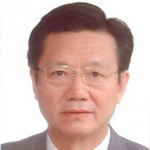 Wu Zhenglong
Senior Research Fellow, China Foundation for International Studies
Wu Zhenglong is a senior research fellow at the China Foundation for International Studies.
Dec 20, 2021

Both the United States and Iran want the other to make the first move. But even if the Biden administration were to lift sanctions tomorrow, international investors will not return to the Iranian market quickly. They fear a new Republican administration in the U.S. will scuttle the program again.

Oct 11, 2021

Some in India are advocate an American alliance to counter China. But such an alignment would be contrary to India's founding principles of autonomy. It would also erode India's standing in the BRICS and SCO groups and damage its relations with Russia.

Aug 12, 2021

For the United States, the Nord Stream 2 gas project is a reminder of its waning global hegemony. Its ability to control its allies has declined. Bilateral relations have deteriorated. Attempts to block construction have failed. America has become a shadow of its former self.

Jul 13, 2021

Europe is not interested in confronting China. While the European Union and United States agree on the strategic challenge presented by China's growing assertiveness, they do not always agree on the best way to address it.

Jun 24, 2021

The Innovation and Competition Act of 2021 is a comprehensive attack that marks the advent of a comprehensive containment strategy against China by the United States. In response, China should cast aside unrealistic expectations, maintain strategic focus and put our own house in order.

Jun 21, 2021

Britain's approach to China is unrealistic. While seeking a positive trade and investment relationship, it also asserts that China threatens its security, prosperity and values. These two views are incompatible. Having one's cake and eating it too is a daydream.

Mar 24, 2021

The Quad Security Dialogue will not get far, mainly because three of its members don't want to compromise relations with China. The dialogue will likely focus on form over content and symbolism over substance. It will do little to shape Indo-Pacific geopolitics.

Feb 23, 2021

One of the Trump administration's most widely touted projects, and least understood, is the trade war with China. Despite the grand rhetoric and lofty promises made to the American people, the escalating taxation on trade is increasing the burden on the already strained American consumer.

Dec 15, 2020

The country is confident that it will meet the emerging trade partnership's high standards through reforms at home. But the U.S. and others may attempt to derail it through the "poison pill" clause of the USMCA.

Nov 23, 2020

While the European Union and United States share many intertwined interests, Trump has undermined the relationship. So, it will be difficult for the transatlantic alliance to go back to what it was, even with Biden as U.S. president.