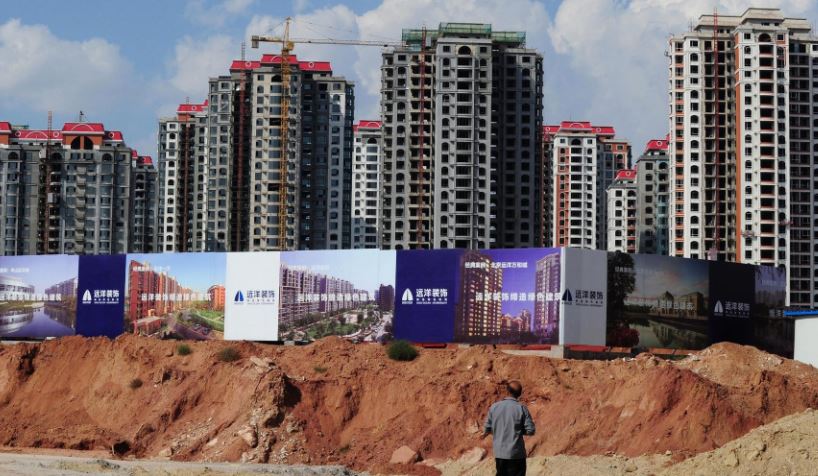 The opportunity to obtain permanent EU residence permits has attracted many Chinese real estate investors and homeowners to the island of Cyrus, an island 250km off the coast of Lebanon in the Mediterranean Sea. The island is part of the European Union, but not the Schengen Area, and so has a different immigration policy to the rest of the EU.
Sakis Hadjialexandrou, the Group Marketing Director of a property development company in Cyprus called Leptos Estates, believes that Cyprus is so attractive to Chinese people because the application for permanent residency in Cyprus requires only a two month long process and the purchase of a new property direct from a developer. For those wishing to escape negative environmental conditions in China, such as pollution and overcrowding, Cyprus is an attractive option. "Chinese people are trying to find a way out of their huge country towards Europe where they can benefit by having residency or citizenship," he said.
It is not just the immigration policy that makes the island attractive to outsiders. Cyprus is a paradise for those who love sun and warm weather. You can swim in the sea here year round. For that reason, retirees from chilly and cloudy northern Europe, especially Great Britain, flock here. It is hot in the summer, but so mild in the winter that pepper plants grow year round. Every house is surrounded by bougainvillea it seems.
Cyprus has an eventful history. In 1974, the island was cut in two when the Turks invaded. Initially, the Turkish people, who were mainly Turkish-speaking Muslims, and the Greek Cypriots, who are mainly Greek-speaking Christians, lived side by side. A ceasefire was declared and hostilities ended. But each side expelled persons from the other side, so the Turkish Muslims now live on the north side of the DMZ and the Greek Cypriots live on the south. Many people lost property. Thousands of properties across this line belong to persons from the other side. These properties cannot be bought unless the buyer wants to negotiate with the Turk or Cypriot living on the other side. The hope is that one day the buyers and their owners will be reunited.
People hope that the country will one day be whole again, but the situation is still fraught with difficulties. The border is patrolled by armed UN soldiers. If you fly from Turkey to Northern Cyprus and then cross into Southern Cyprus, you could have problems with the border guards. For this reason, tourists going there have the Northern Cyprus border guards stamp a piece of paper and not their passport when they enter into the North. However, these domestic political difficulties do not affect the many foreigners here, and there are plenty. The entire area around Paphos, for example, is dotted with thousands of houses and apartments. The main buyers are British, although there are many Russians and Bulgarians living here and, of course, many tourists.
On the streets of Cyprus, and on the sides of modern blue transit buses, you can see lots of advertising for real estate developments written in Chinese. Sakis Hadjialexandrou of the property development company Leptos Estates says that many Chinese people do not live in Cyprus permanently, but visit on vacation themselves or with their families. "Those who live here, if they have a [Cypriot] passport, they are allowed to have a job," he said. "They send children to school here. We have five international schools and we have one international university."
When questioned as to whether the Chinese residents have their own clubs or communities, he says, "They have an association under the chamber of commerce and industry in Paphos. When some Chinese music groups or other cultural groups [come and celebrate] their New Year, there are lots of events." However, he is careful to add that, "We don't build ghettos." There are no communities, or conclaves, exclusively for one culture.
When asked why Chinese people are interested in buying property in Cyprus, Hadjialexandrou said that for him, the most important reason is that "They love the Greeks and the Cypriots. They love the Greek history and mythology." The company also sells properties in Greece and China. China-related trade makes up 40 percent of the company's sales.
Many Chinese choose Cyprus as they can obtain residency there. In Europe, a person without residency can only spend 90 days there every 180 days. To obtain residency, Chinese people must buy a new property— not a resale— directly from the developer. The property has to have a minimum value of 300,000 euros, plus VAT, if any (VAT is 19 percent, but the government, in order to attract non-Cypriots, reduces it to 5 percent for the first property.) The application for residency then takes around 2 months. "This gives you EU permanent residence. You can use it as a holiday," Hadjialexandrou said.
But what about the Chinese people who are buying properties just for investment? Chinese residents will lose their residency if they sell the property, unless they sell their property and buy another for the value of 300,000 euros. Hadjialexandrou explained that Chinese people who bought a property for 300,000 euros two years ago, can now sell it for 400,000, making a 100,000 euro profit.
In the wake of the 2008 global recession, Cyprus, like Iceland and Greece, got into financial trouble because of banks investing in bad loans. In 2013, this turned into a full-blown crisis: but rather than dragging out their situation forever, as Greece did, Cypriots swallowed hard and negotiated a bank bailout in one fell swoop. The People's Bank was closed and all accounts over 100,000 euros (i.e. uninsured accounts) at the Bank of Cyprus had 47 percent of their cash taken out. These persons were given shares. Those shares have not yet reached par value. Hadjialexandrou is unable to estimate how many Chinese people lost money. He said: "By the end of 2012, there were thousands of Chinese coming to buy. After this event [the financial crisis] happened in Cyprus, they stopped." However, he says that Leptos Estates employees "didn't sit in our offices crying, but we took our briefcases and went to many countries including, of course, China," and opened offices. They now have offices in Russia, China, South Africa and Vietnam.
When asked how Chinese sales in Cyprus are going now, he said they are "growing," but "are up and down… it depends their own economy, their own needs."