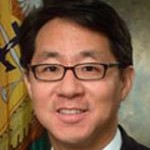 Curtis S. Chin
Former U.S. Ambassador to Asian Development Bank
Curtis S. Chin, a former U.S. Ambassador to the Asian Development Bank, is managing director of advisory firm RiverPeak Group, LLC. He is also a Senior Fellow at the Milken Institute. Follow him on Twitter at @CurtisSChin.
Sep 13 , 2019

The United States and Thailand should welcome Chinese tourists, but be prepared lest China's economy weakens or Beijing turns off the tourism spigot.

Jan 31 , 2019

From a dazzling Winter Olympics in South Korea to another devastating tsunami in Indonesia, the Year of the Dog was one of definite surprises. Take one last look at who was up and who was down in Asia in 2018, and get ready for what might well be an even more unsettling year ahead.

Jul 03 , 2018

Blockbuster film Black Panther might offer up an unintentional message for China's urban leaders: there need not be a default setting for what urbanization looks and feels like. Cities everywhere, including in China, will continue to grow, but they can do so by embracing their rich pasts while building a vibrant, unique, and inclusive future.

May 02 , 2018

The development and application of innovative new financial technology, or "fintech," is upending traditional ways of banking and financing, and beginning to transform how businesses, industries and individuals interact. But beyond the multi-million-dollar headline-grabbing investments and acquisitions, what does fintech actually mean for the people of China and the United States?

Mar 28 , 2018

Forty years into a reform and opening process that helped unleash the power and potential of the Chinese people and that is most associated with Deng Xiaoping, the recent actions of the National People's Congress to abolish presidential term limits and adopt a "revolutionary" (in the words of Liu He, Xi's key economic advisor and Politburo member) government restructuring plan suggests that China under Xi Jinping will be more about "consolidation, centralization and closing down" than about reforms and opening up -- consolidation of Communist Party authority under the centralized rule of a strongman leader and the closing down of perceived threats to such rule, whether from home or abroad.

Sep 08 , 2017

Garnering much less attention from the ASEAN summit was the single paragraph that "noted Timor-Leste's application for ASEAN membership and looked forward to the continued discussion" about reports and capacity building regarding that small Southeast Asian island nation's longstanding efforts to join the regional bloc. This newest of Asian nations – having regained independence from Indonesia in 2002 – deserves ASEAN, U.S. and Chinese investment and support for its efforts to further integrate and engage with the wider region.

Aug 01 , 2017

Enduring wage disparities and outdated and imbalanced tax structures are seen as contributors to growing inequality, where neither the U.S. nor China are immune. Business, government and civil society leaders must come together to ensure the quality of education is improved to meet the demands of a technology-driven knowledge economy.

Jul 21 , 2017

As Thailand and much of Asia welcomes more and more visitors from China, the region's leaders and policymakers must take steps toward a more sustainable tourism industry and accelerate supporting infrastructure. Ensuring tourism is a sustainable driver of economic growth will require much more than sustained support for even the best marketing campaigns.

May 04 , 2017

This past month, Nepal marked two important occasions – one a tragedy, the other a growing friendship with China that may well bring new challenges of its own as this poor, land-locked nation finds its way forward amidst the geopolitics of the region.

Apr 05 , 2017

Much attention is understandably given to multilateral meetings and bilateral summits, as in the Xi-Trump Summit at Mar-a-Lago. Even more important in our increasingly urbanized world will be to continue to look at and learn from what is happening on the ground in cities and surrounding areas even after the summiteers have left.