China devalued the yuan on Tuesday after a run of poor economic data, guiding the currency to its lowest point in almost three years in a move it billed as free-market reform.
The central bank described it as a "one-off depreciation" of nearly 2 percent, based on a new way of managing the exchange rate that better reflected market forces, but economists said the timing suggested it was also aimed at helping exporters.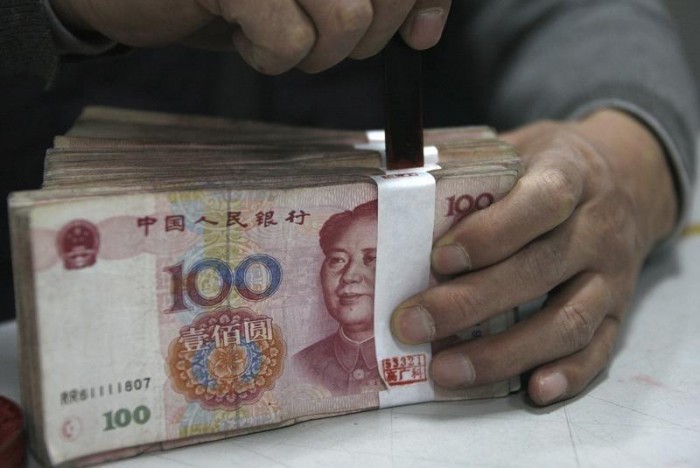 Data released at the weekend showed that China's exports tumbled 8.3 percent in July, hit by weaker demand from three huge trading partners - Europe, the United States and Japan.
"We think the move is aimed to ease pressure on China's weak exports performance in recent months and relieve imported deflation pressure," said Guo Lei, economist at Founder Securities in Shanghai.
The world's second-largest economy has slowed markedly this year and some economists believe it is expanding at much less than the official 2015 target of 7 percent. Even if it meets the target, growth will come in at a 25-year low.
"Since China's trade in goods continues to post relatively large surpluses, the yuan's real effective exchange rate is still relatively strong versus various global currencies, and is deviating from market expectations," the central bank said.
"Therefore, it is necessary to further improve the yuan's midpoint pricing to meet the needs of the market."
... ...
Read Full Article at Reuters