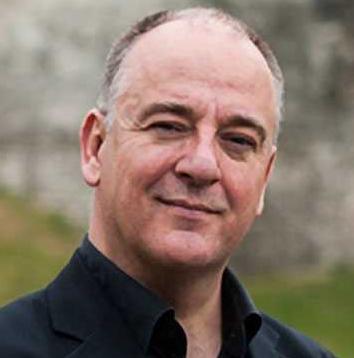 Kerry Brown
Professor of Chinese Studies, Lau China Institute at King's College, London
Kerry Brown is Professor of Chinese Studies and Director of the Lau China Institute at King's College, London.
Nov 29, 2018

While some may hold out hope that a Democratic House of Representative in the U.S. could lead to changes in the country's policy toward China, the reality remains competition, not cooperation.

Jul 18, 2018

Following the successful summit earlier in July, many observers excitedly noted the increased possibilities of cooperation between the EU and China. But does the EU have the strategic vision and commitment necessary to truly take advantage of its new relationship with China?

Apr 11, 2018

Which countries are looking to the future instead of the past? Which countries are doing the opposite?

Oct 23, 2017

No one can complain that Xi Jinping short changed anyone on the opening day of the 19th Party Congress in Beijing on 18th October. Just shy of three and a half hours, his thirty-thousand-character oration left few spaces for listeners, inside and outside China, to fill in.

Jul 26, 2017

One of the anomalies of the modern world is that one of its most important political events – leadership changes around the five yearly Communist Party congresses in China – hardly registers in the international mainstream media. However, we should be following what happens as closely, perhaps even more closely, as we do Washington, Paris or London politics.

Apr 05, 2017

At a time of such global confusion, it is not Brexit, Syria's civil war, Russian assertiveness or China's games in the South China Sea that consistently make the newspaper headlines, but the antics and brinkmanship of a state led by a man in his early thirties who is the third generation of a Communist family cult.

Nov 15, 2014

The consensus amongst the political elite in China since the 11th Five Year Programme issued in 2006 has been that climate change is a reality, and that its fiercest impact will fall on their country unless something is done.

Mar 13, 2014

The meeting of the Third Plenum late in 2013 made clear that the reform agenda that Li Keqiang and his colleagues are facing is a formidable one – formidable enough to have set up a leading group entirely focused on reform alone, writes Kerry Brown.

Oct 21, 2013

The Third Plenum will be the first major opportunity under China's new leadership to see how they plan to approach the two major goals of economic and social reform, writes Kerry Brown.