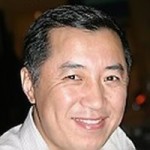 Wu Baiyi
Research Fellow, Chinese Academy of Social Sciences
Wu Baiyi is a research fellow at the Institute of Latin American Studies, Chinese Academy of Social Sciences.
Jul 15, 2022

China stands at a crossroads and will be key in determining whether two camps will take shape. President Xi Jinping's global development and security initiatives inject confidence into a world industrial scheme that has lost momentum and an international order that has lost stability.

Feb 28, 2022

On the night of February 21, the Ukraine crisis further escalated. Russian President Vladimir Putin delivered a speech and signed a legislation acknowledging the "independence" of the Donetsk and Luhansk republics in east Ukraine, and announced sending in troops for "peacekeeping" there. The US, UK, France and EU all strongly condemned, and came up with plans of sanctions.

Nov 30, 2020

As the U.S. attempts to divide Chinese society, its suppression of industry, verbal attacks and ideological stigmatization all point at painful, challenging conundrums in China's development and reforms.

Jun 17, 2020

The United States is sick with more than just the coronavirus. Its troubles have been brought about by years of neglect and its tendency to emphasize short-term political outcomes rather that the long-term good of the people.

Jan 21, 2015

The China-CELAC Forum in January adopted institutional cooperation between Beijing and the Community of Latin American and Caribbean States (CELAC). China's foreign cooperation and economic development trend has allowed China to introduce new standards for international diplomacy.

Jul 29, 2014

President Xi Jinping's recent trip to Latin America underscored four aspects of China's outreach efforts to Latin America. To expand South-South cooperation, to promote multi-polarity, to hedge against risks and challenges to future development by enhancing BRICS and Latin American cooperation, and to improve the provision of international public goods.

Mar 18, 2013

China's response to Chavez's death signifies the explicit support and close attention that the country places on the stability of Venezuela, writes Wu Baiyi.