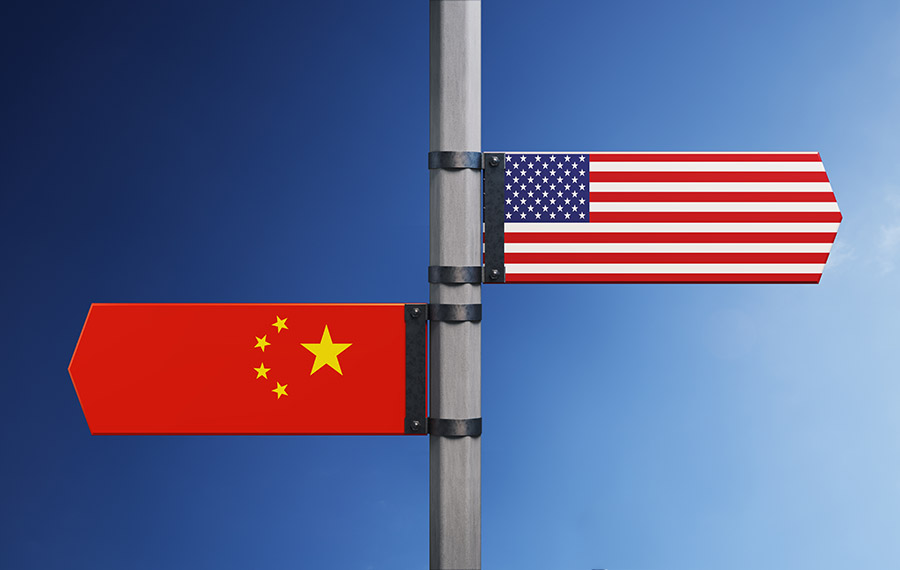 Drivers of China policy in the U.S. are manifold. U.S. domestic debates in this regard display three main perspectives. One centers on hegemony and international order. The U.S. feels China has already directly challenged its hegemony. Such a basic assumption derives mainly from the China hawks' notion of "principled realism," and the belief that a rising China may thoroughly overthrow the U.S.-dominated world order. Another is about strength and interests. The U.S. fears China may surpass it in strength, hence challenging and short-selling U.S. global interests. Adherents of this idea have increasing worries about U.S. competitive advantages and the dominant position of relations with China, hence growing hostility against China's system, capability and goals. The third is over differences of system, culture and ideology. The U.S. sees China as the most dangerous challenger to Western culture and democratic institutions. Key proponents of this way of thinking have in-depth, longstanding impacts on the overall atmosphere of China-U.S. relations.
Over the past three years, U.S. domestic discourse on China has prompted Chinese scholars to strive to discover the purpose and nature of the U.S. policy toward China; therefore Chinese analysis and debates regarding the subject have also largely undergone three stages. In the beginning, after the U.S. launched the trade war against China, the majority opinion here was that the Trump administration was mainly "asking for money," and that through negotiation and compromise the main contradictions — U.S. trade deficits and structural imbalances — could be eased and mitigated.
After the two countries' leaders set the tone of "coordination, cooperation and stability" for bilateral ties in December 2018 in Buenos Aires, the two governments' economic affairs teams accelerated negotiations for a deal, and optimism about China-U.S. relations rose in China. Through most of 2019, the U.S. quickened its pace of decoupling in such fields as technology, diplomacy and people-to-people exchanges, resulting in a continuous deterioration of ties.
When the two sides finally reached a phase one deal on trade, domestic academic circles and the general public felt they couldn't afford optimism about the prospect of bilateral relations. Now, China-U.S. relations have largely sunk to the worst impasse since the establishment of diplomatic relations. No matter the perspective, the majority of nongovernmental evaluations and mainstream public opinion hold that China-U.S. relations won't be good anymore and will even get worse. Such a change is unprecedented in the past 41 years of diplomatic ties and is a negative outcome of persistently destructive U.S. policies. This will not only have a lasting impacts on China-U.S. relations but will also impose extreme pressure and difficulty on any adjustments.
Characteristics of China-U.S. strategic competition
China-U.S. strategic competition is one of the big changes unseen in 100 years in the present-day world, as well as an important variable driving such changes. Global development faces high uncertainty and instability. China-U.S. relations are changing, and those changes, in turn, function as both cause and effect. They reinforce each other, adding difficulty to human cognition, but also bringing a profound crises that has lost definite boundaries. This is exactly why people lament that China-U.S. relations have passed the point of no return.
Put another way, China has identified accomplishing national rejuvenation as an unshakeable goal. Whether the U.S. will finally recognize and accept it through strategic competition with proper bottom lines, however, rests on whether China can wisely handle and cope with pressure, disruption and even challenges from the U.S. on internal contradictions, given the ultimate return of reason in the U.S. It also rests on the efficacy of the international community's responses to non-peaceful, irrational competition.
Judging from the past three years since the curtain was lifted on China-U.S. competition, the negative interaction between China and the U.S. reflects characteristics of "combined competition," which lie mainly in the following five aspects:
First, dynamic imbalance and short-term effects. The purpose and effect of each compromise reached between China and the U.S. was short-lived and of limited impact, and these very quickly lost their stabilizing function.
Second, weakening of the current management paradigm and absence of new norms of interaction. Behind various forms of U.S. bullying and the Chinese side's passive yet resolute reactions, both parties are trying to find out the other's ultimate intention and strategic bottom line. The result has been that the way China-U.S. coexistence has been framed over the past four decades has rapidly deformed, and the two sides may even lose the tacit consensus that their wrangling should never be allowed to break the relationship. The risks associated with negative bilateral interaction and the importance of crisis management have risen conspicuously.
Third, neglect of and indifference to global strategic stability resulted from serious weakening of mutual strategic confidence. The U.S. side is an active disruptor of mutual confidence. Domestic political crises and rent-seeking have repeatedly escalated anti-China policies and measures and even tried to create anti-China crises in a wider international context. This will not only undermine strategic coordination and cooperation between the two countries but may trigger successive outbreaks of contradictions in global development, security and governance.
Fourth, an increase in "third-party pitfalls" as a result of bilateral strategic competition. As competition intensifies, both countries are striving to achieve a structural rebalancing through third parties. the outcome is, on one hand causing the third parties to panic over being forced to take sides. On the other hand this creates opportunities for third-party speculation, which in turn further increases uncertainty in China-U.S. relations.
Fifth, the sabotage of the long-term foundation of mutual dependence between the Chinese and U.S. economies. This is very difficult to repair, and will bring extremely negative influences onto economic globalization. Without support from both China and the U.S., multilateral cooperation, either on a global or regional level, more frustrations and setbacks will arise and even bring on recession, so the prospect of reforming global governance mechanisms will be grim.
Preserving the China-U.S. relationship and Chinese response
Relations have reached a critical juncture. Both China and the U.S. must make significant choices on the future, both for their own relations and for the world.
One choice involves direction. Given their different national conditions and systems, it's impossible for China and the U.S. to choose the same path and direction for development. This is the fundamental cause of their long-term competition and tensions.
We have never cherished any fantasy about this, yet I believe we can still explore how to prevent vicious competition, retrogression and a breakup of bilateral ties, and we can find out whether there is still time and room for adjusting, modifying and postponing contradictions. People of insight in both countries should feel the weight of this historical responsibility on their shoulders, and share a sense of urgency.
Another choice involves paradigm. Whether conflict and confrontation or peaceful co-existence will be the normal state of future China-U.S. relations will entail repeated run-ins, and hefty prices — a repeating cycle of deconstructing and reconstructing. The various unreasonable moves the U.S. side has made so far are extreme phenomena in the process of deconstruction, and it won't repent until a due price is paid.
The third choice, at the tactic level, is the right way to respond. As the U.S. attempts to divide Chinese society, its suppression of industry, verbal attacks and ideological stigmatization all point at painful, challenging conundrums in China's development and reforms.
In response, China must accelerate reform and opening-up, while maintaining strategic poise and institutional stability. Only through constantly innovating and optimizing China's mechanisms and capacity for development and governance, can we consolidate our own position in the wrangling with the U.S. and truly stand on the right side of history.