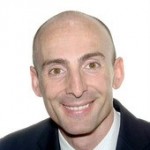 Nicola Casarini
Senior Fellow, IAI
Nicola Casarini is Senior Fellow at the Istituto Affari Internazionali in Rome and Global Fellow at the Wilson Center in Washington DC.
Jul 03 , 2018

The next China-EU summit to be held in Beijing on July 16-17 will be used by leaders of the two sides to send a strong message against U.S. protectionism, signaling a change in EU-Chinese relations.

Jan 08 , 2014

Following the official launch of the Shanghai Free Trade Zone, Dr. Nicola Casarini explores how the internationalization of the renminbi can benefit the global economy with an emphasis on the Eurozone.