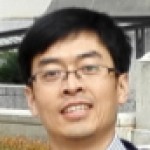 Zhang Zhixin
Chief of American Political Studies, CICIR
Zhang Zhixin is the Chief of American Political Studies of Institute of American Studies, CICIR. His researches focus on the U.S. politics and US-China relations.
Sep 14, 2016

Whether Trump wins the election or not, we are seeing the failure of the U.S. democracy. Even if Meanwhile, Trump forced the Americans to face the inconvenient truth of their democracy and the dark side of the American society. The discrimination against the minority groups, the disparity between the rich and the poor and the money politics will not disappear just because the mainstream chooses to ignore them.

Jul 27, 2016

The rise in populism and nationalism could well undermine Clinton's dream to be America's first woman president, but in this surprising year those forces provide no guarantees for Trump, either.

May 24, 2016

As the U.S. Indulgence towards Japan grows, an emboldened Japan will act more aggressively. A successful U.S. Asia strategy hinges upon a balanced policy toward both China and Japan. However, the scale is well tilted towards Japan now. If Obama wants to make a stable U.S.-China relations one of his foreign policy legacies, he should think over before leap.

Nov 24, 2015

If the '92 Consensus is respected, which is already the bottom line for a healthy cross-strait relationship, interactions could advance in ways benefiting both sides, which will continue to enjoy the bonus of the peace and economic cooperation. Efforts to put distance between Taipei and Beijing, whether made by domestic or outside parties, can only damage both sides of the relationship.

Nov 05, 2015

The U.S. vice president's formal announcement that he will not run, and a lack of any other mainstream challenge, means the former secretary of state's path to the presidency has suddenly been made smoother.

Oct 02, 2015

The political outsider could be the Republican presidential nominee if the recent trend endures. But even if Trump's surge ends, the social discontent it reflects need to be addressed by the incoming U.S. president.

May 27, 2015

The Secretary of State deepened the understanding between two countries at this critical time, but the chatter around the visit reminds both countries that consensus is easy to reach but hard to actualize. Upcoming high-level meetings, including President Xijping's September State visit to Washington, provide opportunities to expand that critical understanding.

May 05, 2015

Japan's leader made a good show out of his US visit, but the struggle to nail down a TTP deal actually highlighted deep differences between the two countries. Meanwhile, Japan's stance on revising history continues to irritate many in Washington as it does across Asia.

Jan 30, 2015

In his 2015 State of the Union, President Obama repeatedly mentioned China, made forceful proposals to improve the economy for the middle-class, and warned against any attempt to repeal his signature legislation and executive actions.