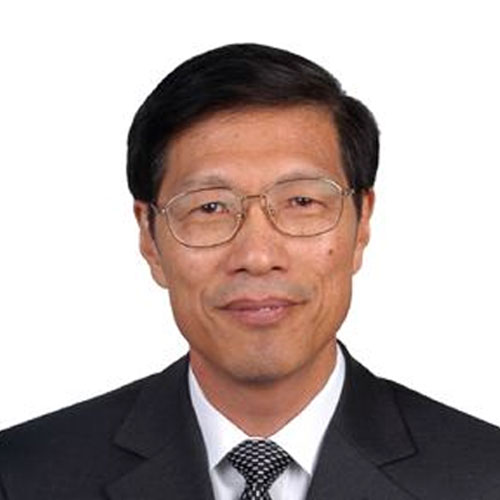 Tao Wenzhao
Honorary Member of the Chinese Academy of Social Sciences; Fellow, CASS Institute of American Studies
Tao Wenzhao is Honorary Member of the Chinese Academy of Social Sciences, and Fellow at CASS Institute of American Studies.
Jan 03, 2017

While bilateral ties have been generally stable recently, especially in the wake of regular Xi-Obama meetings, people in both countries are waiting to see whether the relationship can transfer smoothly into the Trump era.

Dec 07, 2016

It is very difficult to predict Donald Trump's policy, especially his foreign policy. The president-elect never systematically elaborated it. His speeches

Aug 18, 2016

Difference and rivalry exist between China and the US, but it is also true that they share common interests and need cooperation. This "rivalry plus cooperation" relationship will continue, despite talk of war that some fear could develop into a self-fulfilling prophesy.

Apr 12, 2016

The basic tone of China-US relations remains positive and cooperative, as the countries' collaborative approach on Iran and the DPRK have shown in the past year. While differences are here to stay, particularly in the South China Sea, they can be managed -- thanks to the smooth channels of communication between the two sides and the recent bilateral agreement on mutual notification of major military actions and the rules of behavior for air and maritime encounters.

Sep 30, 2015

New agreements on collaboration in such areas as agriculture, grain production, civil aviation, high-speed railways, law enforcement, and military-to-military relations will further deepen interdependence. Xi's visit has increased mutual confidence, reduced mutual suspicion, with achievements that made it a milestone in bilateral relations.

Nov 25, 2014

Tao Wenzhou explains how the Xi-Obama Summit achieved four major bilateral goals: increased commitment to create a new bilateral investment agreement, shared reduction of CO2 emissions, more liberal visa regulations for people-to-people exchanges, and new mil-to-mil protocols.

Aug 27, 2014

When the US strategy of rebalancing was initiated, the US said that it did not target China. However, the new US-Australia military agreement is intended to check China's rise, writes Tao Wenzhao.

Dec 28, 2013

Foreign news agencies have reported that President Barack Obama will likely nominate Senator Max Baucus to be his next envoy to China. If this is true and no change happens, it should be a positive move for the China-US relations, writes Tao Wenzhao.

Oct 02, 2013

Tao Wenzhao provides a brief review of the events that have taken place since the beginning of this year, showing that the two countries have reached and started the process of building a new model of major-country relations.

Jul 16, 2013

The fifth round of the China-U.S. Strategic and Economic Dialogue (S&ED) has been concluded and it has produced two lists of the outcomes of the S&ED on the strategic and economic tracks. What have impressed people most is a monumental blueprint for a new model of a major-country relationship.