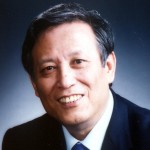 Qin Xiaoying
Research Scholar, China Foundation For Int'l and Strategic Studies
Qin Xiaoying is a Research Scholar with the China Foundation for International and Strategic Studies.
May 20, 2019

Among leaders and everyday Chinese alike, talk of social credit is rife. The goal of establishing a social credit regime by 2020 has led to targeting of malfeasance in all realms of society, from government conduct to business practices to individual fraud, in a sign that China's leaders expect the country to raise its standards of accountability.

Mar 21, 2018

The spontaneous applause that arose when Wang Qishan, the country's chief graft buster, appeared in front of the ballot box showed the high expectations placed on the fight against corruption.

Oct 31, 2017

Media attention on the 19th CCP Congress has focused on the changes Xi Jinping announced. But also important are the things he said haven't changed.

Oct 16, 2017

There is hardly any reason for the 19th CCP Congress not to continue following Xi's ideas, which boil down to the omnipresence of state power.

Aug 04, 2017

As Chinese State-owned enterprises experience a new phase of change due to an increased number of mergers. Experts and economists throughout the world are attempting to explain the significance of this new phase. However, to place these mergers in the proper context, it is prudent to first examine history and understand the past stages of this country's SOE reforms.

Jul 05, 2017

In 2017, 10 million Chinese high school students compete fiercely for college entry. At the same time, as many as 7 million college graduates will enter the job market. Without appropriate measures to be taken, the employment of college graduates could become a problem causing big headache.

May 16, 2017

The Chinese government aims to resolve the south-north divide in an efficient, forceful and rapid manner with the establishment of the Xiongan New Area. This will allow Beijing, Tianjin and Hebei to shake off the longstanding fetters of bureaucratic red tape, and be integrated into an organic whole.