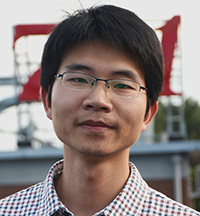 Chen Qinghong
Assistant Research Fellow, China Institutes of Contemporary International Relations
Chen Qinghong is an Assistant Research Fellow with the Institute of Arms Control and Security Studies, China Institutes of Contemporary International Relations.
Nov 22, 2022

China and ASEAN are rapidly becoming a community with a shared future of interdependence. Now at a historical starting point, they are forging new patterns to ensure that their comprehensive strategic partnership makes long-term progress.

Apr 04, 2018

China and the Philippines have deftly resolved disputes and are working together for development and win-win cooperation.

Oct 28, 2016

The Philippine president's China visit revealed that countries in the region are thirsty for stability, solidarity and common development, and should be eager to eliminate the various misgivings regarding the South China Sea. Countries in and outside the area should cherish the positive effects of the visit and jointly preserve peace and stability in the South China Sea.