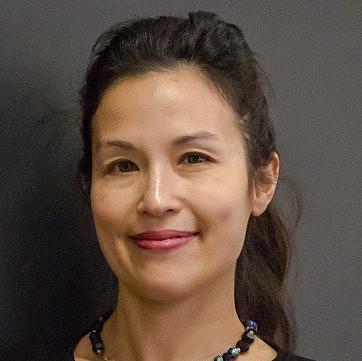 Sara Hsu
Visiting Scholar at Fudan University
Sara Hsu is Visiting Scholar at Fudan University and CEO of China Rising Capital Forecast, a fintech startup covering Chinese financial policies and developments. Previously, she was an Associate Professor of Economics at the State University of New York at New Paltz. Dr. Hsu has published numerous articles and books on the Chinese economy and financial system. She earned her BA from Wellesley College and her PhD from the University of Utah.
Jul 30, 2019

The e-commerce industry in both the US and China appears to be unstoppable, but how do the companies in both countries compare?

Jun 13, 2019

Rare earths may be the next target in the US-China trade war, but cutting off exports to the US will backfire on China in the long-run as companies look to other countries as permanent replacement suppliers of the elements.

May 31, 2019

China recently introduced new policies designed to open up its economy and increase the amount of foreign capital in the Chinese financial system. It sounds like a lot of effort is being put toward making China's financial sector more accessible, but is it, really?

May 10, 2019

China's latest earnings reports show that new technologies are at the center of national growth despite its slowing economy, with new energy vehicles and 5G communications equipment sellers performing especially well. Even so, China's economy continues to suffer from softer global demand and the ongoing trade war with the U.S.

Apr 04, 2019

While shadow banking remains too risky to fully legitimize as a reliable form of finance for China's economy, there is one aspect that, under strong supervision, may provide relief for financing needs that banks cannot fully satisfy.

Feb 14, 2019

Under President Obama, the US-China relationship was viewed as critical and treated with care. Now, under President Trump, China hawks dominate US foreign policy. How did we get there, and what will it mean for "the most important bilateral relationship of the 21st century"?

Jan 09, 2019

China's new e-commerce law strives to protect consumers and intellectual property but comes at a price for the daigou business - personal shoppers who purchase quality and luxury goods overseas and re-sell them to customers in China - which is estimated to be worth up to $100 billion in sales.

Dec 05, 2018

It seems most likely that the negotiations over the next 90 days will fail, just as previous negotiation attempts have.

Nov 05, 2018

As Chinese stock exchanges struggle, their poor performance is a reflection of greater problems for the world's second largest economy.

Sep 28, 2018

American clothing retail companies and consumers are preparing to feel the pain of Trump's latest round of tariffs. If the tit for tat tariffs continue, apparel and textiles will be placed even more squarely in the crosshairs. This could be a defining moment for American companies that have struggled to stay afloat amidst increasing competition from online clothing retailers.