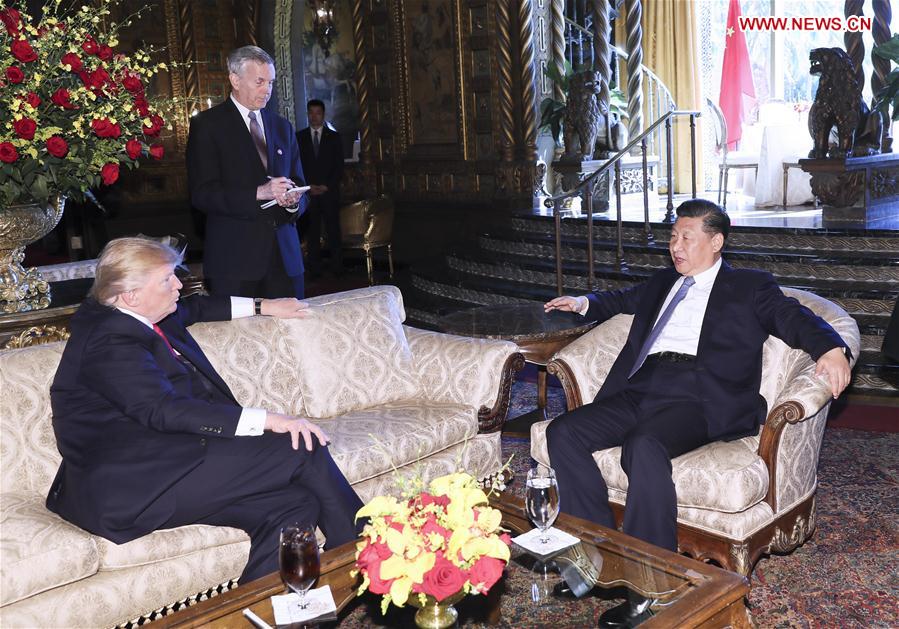 The US stock market is up on news that US President Donald Trump and Chinese President Xi Jinping have agreed upon a 90-day pause in tariff escalations as part of the US-China trade war. While some commentators believe that this respite marks substantial progress in negotiations between the two countries, others see the break as a simple delay in escalating the trade war, which appears doomed to continue. So far, the latter view has more credibility, as the US has already rejected Chinese attempts to cooperate with American demands.
G20 Summit meeting
The meeting At the G20 summit in Argentina on Saturday between Trump and Xi was highly anticipated, with both stock and currency markets waiting to determine its success. According to President Trump, the meeting was a huge success, which Trump declared a victory for farmers and automakers.
Trump and Xi agreed to take a break on the scheduled increase in tariffs on $200 billion worth of Chinese exports from 10% to 25%. China agreed to increase its purchases of American agricultural and energy products, and to work toward a resolution on key sticking points, such as China's alleged intellectual property theft from American firms doing business in China. Will this really work?
Past as predictor of the future
We can start by looking at the success rate of Chinese offers. At the Boao Forum in April, President Xi stated that he would lower tariffs on vehicles and also work to improve protections on intellectual property rights. In May, anonymous sources stated that China offered to reduce the trade surplus with United States by $200 billion by increasing purchases of American goods and other measures. In July, a consensus was reached between Treasury Secretary Steven Mnuchin and China's Vice Premier Liu He for the US to set aside tariffs in exchange for increasing agricultural and energy sales to China, obtaining expanded access for investment in China, and ensuring improvement in China's patent laws to prevent intellectual property rights violations.
President Trump rejected all of these offers, ratcheting up tensions in the trade war by continuing to impose new tariffs and bashing China on Twitter. The APEC meeting last month was particularly disastrous, resulting in a failure by the US and China to agree upon language in a final statement and with President Xi and US Vice President Mike Pence trading insults. Pence warned other countries not to accept Chinese loans, noting that the US "doesn't drown our partners in a sea of debt." President Xi stated that implementing tariffs was "short sighted" and "doomed to failure."
Fundamental differences
Both sides view themselves as right and see their counterparts as violating global rules. China believes the U.S. is engaging in unfair practices by imposing tariffs. The Asian nation filed a complaint against the US at the World Trade Organization over steel and aluminum tariffs imposed by the US earlier this year. At the same time, the US asked the World Trade organization to investigate Chinese violations of intellectual property rights in October.
To make matters worse, the two sides appear to have fundamentally different understandings of what terms were agreed upon at the G20 meeting. Bloomberg printed a nice comparison between the US and Chinese statements after the Saturday dinner. The lack of similarity is striking: the US statement asserts that tariffs will be increased to 25% on $200 billion of goods after 90 days, while the Chinese statement doesn't mention this. The US statement says that the two nations will negotiate on "forced technology transfer, intellectual property protection, non-tariff barriers and cyber theft" while the Chinese statement simply says the two countries will attempt to work out trade issues.
Trump's tweeted assertion that Beijing had agreed to reduce and remove tariffs on American cars exported to China was contradicted by administration official Larry Kudlow, who told reporters that he did not know what the President meant and that there was no specific agreement on this subject.
What to expect
It seems most likely that the negotiations over the next 90 days will fail, just as previous negotiation attempts have. One reason for this is that officials below the level of the US president do not appear to have real negotiating power - Treasury Secretary Steven Mnuchin thought he had gotten somewhere in discussions, only to be rebuffed by the president. Unless Trump is personally involved in the negotiations, which has insufficient precedent, it's highly possible that Trump will continue to flout proposed agreements. Add this to the fact that there are few substantial clear agreed upon takeaways from the meeting, and it seems unlikely that the trade war will be resolved in the coming three months.
A continued lack of success will bode poorly for US and Chinese stock and Chinese currency markets. The trade war puts downward pressure on both economies, and the negative impact of tariffs has placed devaluation pressures on the yuan and brought about a downturn in both stock markets. It seems likely that there is more pain ahead, and firms and investors should be prepared for this. Come the beginning of March, the trade war will probably recommence.