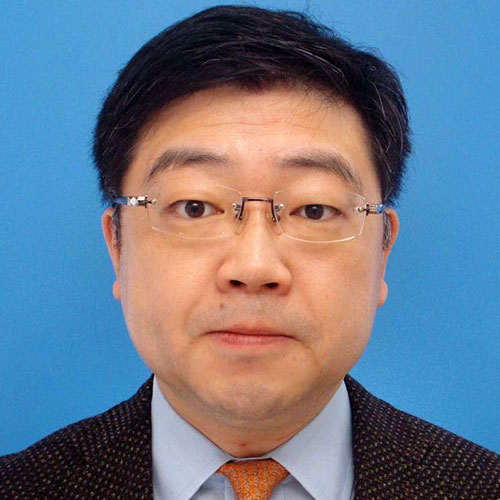 Zhang Yun
Associate Professor, National Niigata University in Japan
Zhang Yun is Associate Professor of National Niigata University in Japan, and Senior Guest Researcher of Free University of Berlin in Germany.
May 14, 2020

The old model delivered extraordinary benefits to humanity, but it also created winners and losers. The coronavirus pandemic is a reminder that we must look to the needs of the losers.

Apr 07, 2020

East Asia's underlying regional identity has always emerged in moments of crisis. The current pandemic provides an opportunity to more formally develop the mechanisms of community.

Mar 21, 2020

If the coronavirus epidemic has any positive outcome, the greatly improved relations between the old enemies, even in the face of their long-festering disputes, must be placed at the top of the list.

Nov 27, 2019

This doesn't mean soft appeasement or concession. Outreach is conducive to the development of stable relations and serves China's own long-term national interests.

Oct 24, 2019

To prevent countries' interdependence from becoming a competitive weapon, countries should regard restraint and consensus as the hallmarks of a new framework in trade relations.

Oct 02, 2019

Attitudes toward China have turned negative in the United States, but conditions do not exist for the onset of an all-out cold war. Asian economic cooperation is one of the keys.

Sep 23, 2019

The confrontational US attempt to strike China through technological decoupling can only reinforce the notion among Chinese that their country will have to rely on itself in the long term. Chancellor Merkel's rhetoric was more constructive.

Aug 23, 2019

Many analyses of the most recent American tariffs discuss the impact on China or China-US relations. But none discuss the reverse: how will such tariffs impact the US? What will the result of this impact mean on the future of American global leadership?

Jul 22, 2019

As a country with long diplomatic experience with the US and a rare close relationship with the DPRK, China is uniquely suited to help the two countries come to the table and bridge their massive differences. As an "external think tank," China can use its expertise to help break rigid perceptions on both sides and usher in a new era of productive diplomatic, and perhaps even economic, relations.

Jul 17, 2019

Though the G20 Osaka summit began in an environment of great uncertainty, the strides made during the global summit reinforced key dynamics for promoting cooperation among heterogenous countries. By centering the voices of developing economies, focusing on infrastructure development, expanding sustainable development goals, and promoting reform to the World Trade Organization, the summit has signaled support for future globalization based on mutual cooperation and multilateralism.