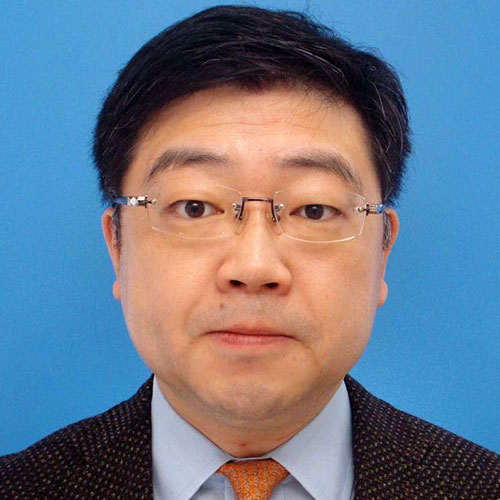 Zhang Yun
Associate Professor, National Niigata University in Japan
Zhang Yun is Associate Professor of National Niigata University in Japan, and Senior Guest Researcher of Free University of Berlin in Germany.
Aug 15, 2020

With a potential new confrontation looming between China and the United States, it's clear that the ground has shifted from the Cold War era. The rules of a new cold war will not be set by the major powers alone.

Jul 30, 2020

A new test for Chinese diplomacy will be guiding the United States to adapt to a new situation. By affirming the positive role of the U.S. in creating the postwar world order, China and others can show that they are not attempting to exclude it now but merely helping it evolve.

Jul 09, 2020

In a tense post-Cold War era, China and India spoke little. Nowadays, they understand that mutual trust is essential for long-term success — including getting beyond their border dispute.

Jun 24, 2020

The future of China-U.S. relations depends on efforts from both sides. But China needs to do more to communicate that it does not see America in decline, nor does it want a new Cold War.

May 14, 2020

The old model delivered extraordinary benefits to humanity, but it also created winners and losers. The coronavirus pandemic is a reminder that we must look to the needs of the losers.

Apr 07, 2020

East Asia's underlying regional identity has always emerged in moments of crisis. The current pandemic provides an opportunity to more formally develop the mechanisms of community.

Mar 21, 2020

If the coronavirus epidemic has any positive outcome, the greatly improved relations between the old enemies, even in the face of their long-festering disputes, must be placed at the top of the list.

Nov 27, 2019

This doesn't mean soft appeasement or concession. Outreach is conducive to the development of stable relations and serves China's own long-term national interests.

Oct 24, 2019

To prevent countries' interdependence from becoming a competitive weapon, countries should regard restraint and consensus as the hallmarks of a new framework in trade relations.

Oct 02, 2019

Attitudes toward China have turned negative in the United States, but conditions do not exist for the onset of an all-out cold war. Asian economic cooperation is one of the keys.