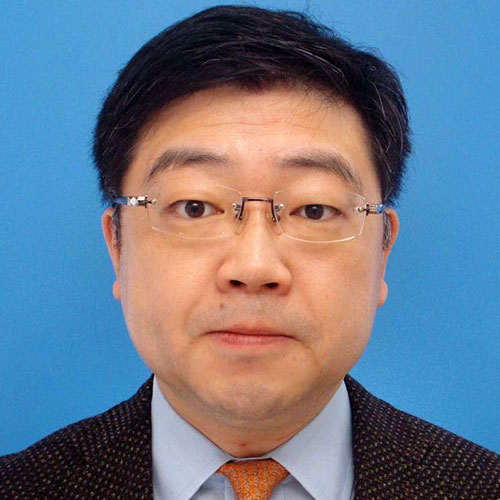 Zhang Yun
Associate Professor, National Niigata University in Japan
Zhang Yun is Associate Professor of National Niigata University in Japan, and Senior Guest Researcher of Free University of Berlin in Germany.
Oct 13, 2021

It is natural for Japan, the world's third-largest economy, to provide leadership in global economic governance. But preventing a repeat of its failure with the Kyoto Protocol requires it to abandon its U.S.-centrism and its fealty to certain myths of the CPTPP.

Sep 07, 2021

The term is used to criticize the United States for its haphazard exit from Afghanistan, but in truth it reflects the plight of U.S. allies — specifically, their inability to exercise their own strategic autonomy. America's failure may present an opportunity for U.S. allies to cut the apron strings and start acting independently.

Aug 18, 2021

Over the past 20 years, an over-reliance on military power has failed to bring the U.S. anywhere near resolving international conflicts. Now, with the U.S. defeat in Afghanistan, counterterrorism thinking has been defeated as well. Diplomacy must take its place.

Aug 12, 2021

A fundamental shift in thinking is needed under which inspections become an interactive, two-way process. The accusatory hunt for a presumed cheater that has been used in the past needs to change. What's needed is a process that builds trust and provides incentives for cooperation.

Jul 13, 2021

Relations will not move toward a military alliance because, at the core, is a shared understanding forged through many strategic interactions. The two countries share similar basic judgments about international relations and U.S. influence.

Jun 24, 2021

China needs to a better job in responding to Western scolding. It may need to express discontent, or even anger, from time to time. But mostly it must be able to deliver a positive, vivid and appealing Chinese narrative.

May 28, 2021

The Biden administration is pushing a multilateralism based on shared ideals, alliances and partnerships. For the United States, only homogeneous countries can ensure quality and efficiency. But the differences between Chinese and U.S. understandings go beyond diplomatic practice. There are theoretical differences as well.

May 08, 2021

The China-Japan relationship is like a ship forging ahead against the wind. But it's also drifting in the current and will move backward if it fails to move ahead. Their ties in the new era need to be constantly enriched and exercised.

Apr 17, 2021

China and the U.S. need to figure out intellectually what they are vying for. They do not have territorial disputes in the ordinary sense, nor are they in binary ideological opposition of the kind seen during the Cold War era.

Mar 24, 2021

In the quest for healthy long-term relations, China and the United States should continue striving to identify their converging interests and work to connect. In the longer term, international relations need to evolve into a new model of self-disciplined compromise, supervision and inclusion.