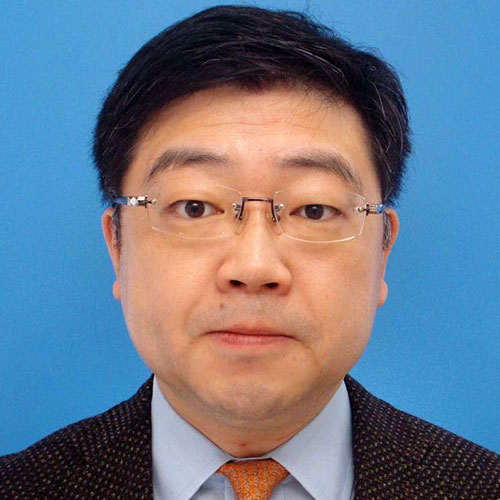 Zhang Yun
Associate Professor, National Niigata University in Japan
Zhang Yun is Associate Professor of National Niigata University in Japan, and Senior Guest Researcher of Free University of Berlin in Germany.
Sep 30, 2022

China and Japan have deepened their economic interdependence, but they have a long way to go in building political trust, especially in the security realm. The two countries should get beyond the old concept that starts with military deterrence. It is no longer productive.

Aug 30, 2022

The two allies will feel the urge to escalate their positions on Taiwan as a way of testing each other's loyalty. But intervention in the Taiwan Strait will leave the island in a state of strategic stagnation and will cause unnecessary regional turmoil.

Jul 12, 2022

What has evolved is a sort of pseudo-multilateralism in Europe and Asia. After the Cold War, ASEAN developed into a mature community. But with the increasing hype of regional tensions came the idea that Asia can only be safe when relying on a NATO-like military grouping featuring live ammunition.

May 31, 2022

Thirteen countries in the Indo-Pacific region have joined the initiative, which indicates interest. But there are problems with the framework as presented that raise questions about its ability to succeed and endure.

May 18, 2022

Judging the summit from an American perspective would be misleading. Rather, it must be scrutinized from the ASEAN point of view. From that position, the summit can be seen as beneficial not only to ASEAN but to all state-to-state relations in the region.

Apr 20, 2022

The domestic and foreign policies of the United States will both return to the pragmatic tradition, partly because of the diverse nature of the country. At the same time, pragmatic diplomacy in a pluralistic world will improve international relations.

Mar 04, 2022

The innovation allowed the United States to lay aside its ideological "domino theory" in Asia and transformed China and the United States from enemies to friends. It also inspired a great political awakening in other countries.

Feb 13, 2022

The United States and its allies need to make a strategic shift in their Asian strategy, away from their highly militarized mindset and toward thinking about what countries in the region want.

Jan 07, 2022

Americans like to think the United States won the Cold War and they nostalgically believe the same approach will work with China. It won't. In fact, healthy China-U.S. relations depend on Washington's moving away from the myth.

Dec 09, 2021

Global leadership requires genuine followers, not propaganda. Abstract lectures on democracy don't much interest the majority of developing countries around the globe. Democracy should aim to solve real problems not serve as pretty wrapping paper for political struggles.