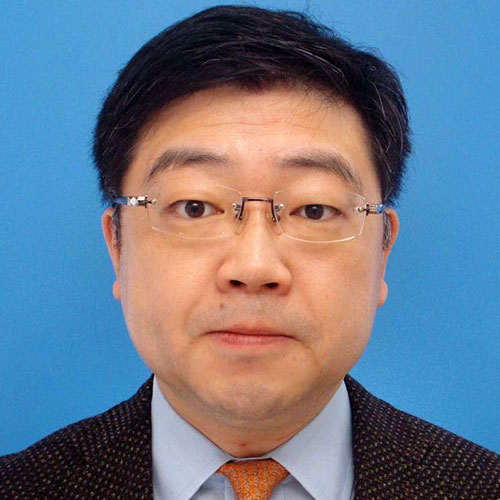 Zhang Yun
Associate Professor, National Niigata University in Japan
Zhang Yun is Associate Professor of National Niigata University in Japan, and Senior Guest Researcher of Free University of Berlin in Germany.
Apr 20, 2022

The domestic and foreign policies of the United States will both return to the pragmatic tradition, partly because of the diverse nature of the country. At the same time, pragmatic diplomacy in a pluralistic world will improve international relations.

Mar 04, 2022

The innovation allowed the United States to lay aside its ideological "domino theory" in Asia and transformed China and the United States from enemies to friends. It also inspired a great political awakening in other countries.

Feb 13, 2022

The United States and its allies need to make a strategic shift in their Asian strategy, away from their highly militarized mindset and toward thinking about what countries in the region want.

Jan 07, 2022

Americans like to think the United States won the Cold War and they nostalgically believe the same approach will work with China. It won't. In fact, healthy China-U.S. relations depend on Washington's moving away from the myth.

Dec 09, 2021

Global leadership requires genuine followers, not propaganda. Abstract lectures on democracy don't much interest the majority of developing countries around the globe. Democracy should aim to solve real problems not serve as pretty wrapping paper for political struggles.

Nov 29, 2021

In their quest for absolute security, the two countries are sowing the seeds of disappointment. Because growth is necessary for economic security, any country that uses security as an excuse for trade protectionism will not achieve its desired competitiveness. This only harms innovation.

Oct 13, 2021

It is natural for Japan, the world's third-largest economy, to provide leadership in global economic governance. But preventing a repeat of its failure with the Kyoto Protocol requires it to abandon its U.S.-centrism and its fealty to certain myths of the CPTPP.

Sep 07, 2021

The term is used to criticize the United States for its haphazard exit from Afghanistan, but in truth it reflects the plight of U.S. allies — specifically, their inability to exercise their own strategic autonomy. America's failure may present an opportunity for U.S. allies to cut the apron strings and start acting independently.

Aug 18, 2021

Over the past 20 years, an over-reliance on military power has failed to bring the U.S. anywhere near resolving international conflicts. Now, with the U.S. defeat in Afghanistan, counterterrorism thinking has been defeated as well. Diplomacy must take its place.

Aug 12, 2021

A fundamental shift in thinking is needed under which inspections become an interactive, two-way process. The accusatory hunt for a presumed cheater that has been used in the past needs to change. What's needed is a process that builds trust and provides incentives for cooperation.