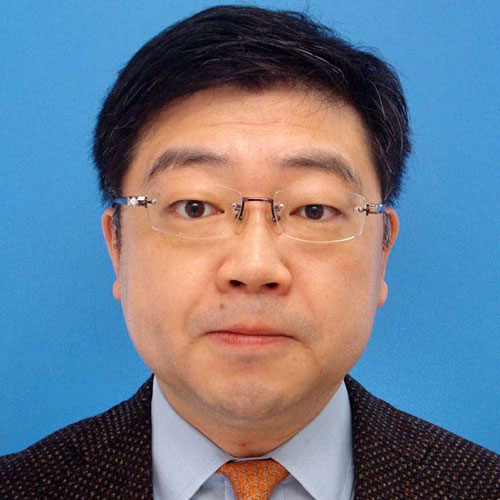 Zhang Yun
Associate Professor, National Niigata University in Japan
Zhang Yun, Associate Professor of National Niigata University in Japan.
Jan 06, 2021

The treaty is part of a strategic choice made by China, whose interests align with those of the European Union. For the EU, the BIT is a well-thought-out strategic choice based on the world's post-pandemic economic landscape.

Jan 06, 2021

The resumption of talks between China and the United States should be characterized by efficiency and high quality. After many negative twists and turns in recent years, the relationship will eventually find a new model that has not been seen before.

Dec 09, 2020

China and Japan have pledged full support for each other in presenting the 2021 Summer Olympics in Tokyo and the 2022 Winter Games in Beijing. Their cooperation will be invaluable in promoting the regional integration of Asia.

Nov 20, 2020

There is good reason to believe that patching up relations in an estranged Europe will be a top priority for the incoming administration of Joe Biden. China needs to adapt intelligently, as the United States is likely to keep the pressure on.

Oct 21, 2020

Questions have arisen with the pandemic about who is responsible for what. The answer is simple and clear: National governments are the primary providers of assistance to their citizens.

Oct 08, 2020

The post-pandemic era has given rise to new thinking around the world. There is ample reason to believe that the post-pandemic era will bring neither a new cold war of confrontation nor a dark age of international friction.

Sep 18, 2020

The integrated bloc means an improved strategic environment to China's south. Among other things, war has been eliminated and two-way economic ties have become closer. As a result, ASEAN has become China's largest trading partner, eclipsing the European Union.

Sep 07, 2020

Opportunities far outweigh challenges as Japan and China enter a new era of relations. A healthy appreciation of these opportunities will be a wellspring of long-term stability as Japan learns to stand on its own feet rather than leaning constantly on the United States.

Aug 26, 2020

An international order free of the United States is inconceivable in the long-term, but a tentative limited multilateralism excluding the world's sole superpower may develop and exist for some time.