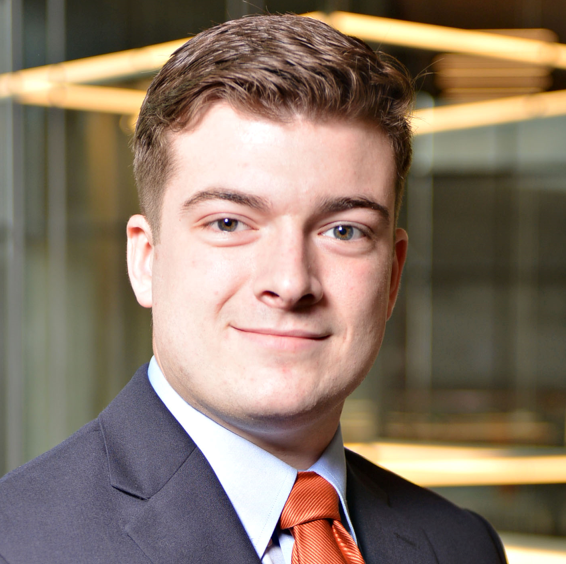 James Hinote
Geopolitical Strategist
James Hinote is a Geopolitical Strategist that leverages his personal and professional experience to provide insight and analysis on geopolitical risk with a focus on economics, trade, food security, and energy security.
Sep 07, 2023

Green Hydrogen made from water and renewable energy resources can help provide the world with a substitute for fossil fuels while combating climate change. The United States and China, both have strategies that aim to increase the domestic production and use of Green Hydrogen over the next decade.

Jul 04, 2023

Growing extreme partisanship in the U.S. has deadlocked the debt ceiling raising at a time when the U.S. Dollar is facing its greatest challenge as a global reserve currency. China has sought to increase cross-border transactions in the Chinese yuan and has signed more deals to achieve this with several countries. However, the yuan lacks global adoption of its currency and in alternative systems outside of countries that do significant direct business with China.

Jun 06, 2023

Brazilian President Lula da Silva traveled to Shanghai and Beijing in early April, where his delegation signed 15 agreements across a range of sectors, including several aimed at decreasing reliance on the U.S. dollar, U.S. agricultural exports, and U.S. financial institutions. These agreements represent Brazil and China drawing closer and providing alternatives to each other that can circumvent U.S. controls and norms.

Apr 28, 2023

The friendship between Russia and China may seem ideological on the surface, but it could significantly benefit the PRC in the event of more supply chain difficulties, or a military conflict with the United States. And though Xi Jinping is focused on self-sufficiency and dual circulation plans domestically, he still knows that China will always need to import certain goods and materials to operate its economy - and Russia and its controlled territories could supply those essential resources.

Apr 04, 2023

The People's Republic of China wishes to increase domestic consumption to reduce reliance on western trade, technology, and knowledge. One attempt at this is inviting western companies to learn their business strategies, enable domestic competitors, and use mass media to sway consumer spending. This strategy has had mixed success, and increasing domestic consumption will be difficult as the economic recovery from COVID is slower than expected.

Jan 11, 2023

President Xi Jinping's recent visit to Saudi Arabia seeks to disrupt the U.S.' influence in the region and deepen relationships with one of the largest oil exporting countries in the world, with the signing of multiple agreements. Each move put more pressure on the U.S. to reevaluate its relationship with Saudi Arabia.

Dec 17, 2022

Xi Jinping has urged the European Union to not follow the U.S.' lead in decoupling with China. However, the actions of his government have encouraged exactly this. The EU is starting to move towards a China-plus-one strategy, similar to the U.S., and has begun trading with China in transactional benefits instead of 'win-win' trading.

Oct 31, 2022

A worsening public opinion on Beijing has led candidates in both parties to adopt stances that are hard-on-China, which could lead to increased legislation, tariffs, and export controls after the Midterms.

Sep 20, 2022

China's rise to economic hegemony is the story that may define the 21st Century. Yet no tale is complete without a formidable challenge to overcome, and the tumultuous 2020s may derail China's skyrocketing growth in a major way.

Aug 02, 2022

The international financial infrastructure has long been dominated by Western institutions. China's advances in digital currency could help spread its influence on global commerce enough to challenge the hegemony of the U.S. dollar.