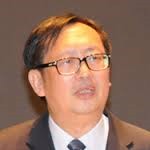 Yang Jiemian
President Emeritus, Shanghai Institute for International Studies
Yang Jiemian is President Emeritus of Shanghai Institute of International Studies.
Dec 13 , 2016

The new US leader must truly realize that managing US-China relations in a constructive manner is essential for both countries and the world at large. While Trump plans a dial-back on some US commitments abroad, he cannot change all market rules at will -- and he's barking up the wrong tree when he attributes most of America's economic problems to China.

Jul 28 , 2015

As the world becomes increasingly multi-polar, there has been much discussion of a new model for major-power relations and how they might shape a modern world order. The recent breakthrough in negotiations with Iran shows that the idea is moving from rhetoric to reality.

Nov 25 , 2014

When evaluating the meeting between Presidents Xi and Obama, the two countries should transcend the mentality of a zero-sum game, and place their main focus on cooperation.

Apr 09 , 2013

Since Xi Jinping's call for establishing a new type of major power relationship between China and the US in February 2012 as then China's Vice President, various explanations and heated discussions have arisen within both the Chinese and the US academic, as well as diplomatic circles. Yang Jiemian brings us an inspiring and enlightening vision with his "Four News and Three Mutuals;" the core of the New Type of Major Power Relations.

Feb 09 , 2012

Twenty seven years ago Mr. Xi Jinping, then a county chief in Hebei Province, made his first trip to the United States on a local exchange. Now he is going to m

Oct 18 , 2011

While human society is now able to generate abundant material wealth, it still struggles to effectively address urgent global challenges. It is within this cont

Mar 02 , 2011

The President of the Shanghai Institute for International Studies observes that President Hu's state visit to America has ushered in a new era for bilateral relations. He identifies three areas that require special attention and a concerted effort from Washington and Beijing.