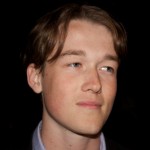 Ben Reynolds
Writer and Foreign Policy Analyst in New York
Ben Reynolds is a writer and foreign policy analyst based in New York. His commentary has appeared in a number of forums, including The Diplomat, Russia Today, and AAJ.
Apr 27, 2015

Hilary Clinton's established perspective on U.S.-China relations as the face of the "Pivot to Asia," does not bod well for the bilateral relationship, writes Ben Reynolds. The existing Clinton ties with the Center for New America Security (CNAS), a hawkish, pro-interventionist think tank, further the claim that U.S. militaristic hegemony will continue to be the foreign policy toward China.

Mar 19, 2015

U.S. companies and leaders have criticized China's new counter-terrorism law for its increased surveillance mechanisms. Yet, the U.S. government cannot claim the moral high ground when it blatantly violates the rights enshrined in its own constitution. A serious challenge to state surveillance will not come from other states; it must arise from China's own citizenry.

Jan 22, 2015

Strained relations between the Uyghur community in Xinjiang and the Chinese government have led to increasing instability, which hinders China's larger goals to increase trade with Central Asia and the Middle East. China's New Silk Road strategy may provide an opportunity for the CCP and Uyghur leaders to strike an uneasy bargain, albeit one that can halt the cycle of repression and retaliatory violence.