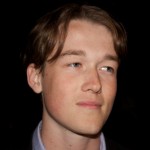 Ben Reynolds
Writer and Foreign Policy Analyst in New York
Ben Reynolds is a writer and foreign policy analyst based in New York. His commentary has appeared in a number of forums, including The Diplomat, Russia Today, and AAJ.
Jun 15 , 2018

After the G7 and SCO summits last weekend, it is tempting to paint a simplistic picture of a Western world unraveling at the seams and an increasingly cohesive alternative order led by powers like China. While there is an element of truth in this narrative, it is important not to overlook the enduring motives for cooperation within the Western bloc and obstacles to cooperation between the SCO powers.

Apr 19 , 2018

The Trump administration has come back around to the TPP for the same reasons that the Obama administration pushed the deal in the first place: its use as a bargaining chip in the struggle for Asian hegemony.

Mar 14 , 2018

Regarding China, Pompeo is likely to offer more of the same mixed approach that has thus far characterized the Trump administration's policy. On the one hand, Pompeo has endorsed the notion that China is an economic threat to the United States, and on the other hand, Pompeo has spoken positively of Xi Jinping, particularly with reference to China's role in helping to place pressure on North Korea.

Feb 09 , 2018

The 2018 U.S. Nuclear Posture Review makes a number of claims about growing Chinese military capabilities and the need for even greater investment in nuclear modernization to counter these supposed threats. Benjamin Reynolds analyzes the key points of this document that relate to China.

Jan 10 , 2018

To what extent are CFIUS decisions influenced by the Trump administration's policy preferences? And how will a more aggressive CFIUS impact U.S.-China trade and Chinese investment in the United States over the medium-to-long term?

Dec 12 , 2017

The U.S. Congress appears poised to pass major tax reform legislation before the end of 2017. There will be international spillover from these proposed changes.

Nov 28 , 2017

At the 19th Communist Party Congress, President Xi signaled a move away from the longstanding tradition of setting annual GDP growth targets. This shift reflects a necessary recognition of China's transition away from the ultra-rapid growth rates of the previous three decades. However, this policy change may also signal a desire to minimize perverse incentives for local party officials to distort economic data and pursue otherwise-useless development projects to boost growth figures.

Oct 17 , 2017

U.S. President Donald Trump is set to visit China this November as part of a tour of Asia, including the U.S.-ASEAN summit. In spite of Trump's bellicose anti-China rhetoric on the campaign trail, U.S.-China relations thus far have been remarkably placid. Dealing with China seems to have taken a backseat to the management (or mismanagement) of domestic crises and international disputes with less powerful countries like Iran and North Korea.

Feb 07 , 2017

Trump's nomination of Rex Tillerson has been criticized due to Tillerson's amateurish understanding of U.S.-China relations, but other changes by the Trump administration present the major benefits and risks for China. While the administration's closer ties with Russia and incentives to distract from domestic failure may pose a threat to China, the Chinese government has the opportunity to present itself as the more stable guardian of regional security.

Jun 30 , 2016

Many of the new climate change-related developments within the Strategic and Economic Dialogue emerged from a summit that brought U.S. and Chinese policymakers and private sector leaders together to establish cooperative relationships. Benjamin Reynolds describes some of the interesting and practical agreements on energy and climate change between private and public sectors, but also reminds us that previous climate accords have always struggled to enforce climate targets that are often conveniently forgotten after big summits.