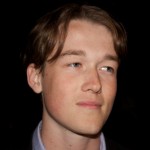 Ben Reynolds
Writer and Foreign Policy Analyst in New York
Ben Reynolds is a writer and foreign policy analyst based in New York. His commentary has appeared in a number of forums, including The Diplomat, Russia Today, and AAJ.
Feb 07, 2017

Trump's nomination of Rex Tillerson has been criticized due to Tillerson's amateurish understanding of U.S.-China relations, but other changes by the Trump administration present the major benefits and risks for China. While the administration's closer ties with Russia and incentives to distract from domestic failure may pose a threat to China, the Chinese government has the opportunity to present itself as the more stable guardian of regional security.

Jun 30, 2016

Many of the new climate change-related developments within the Strategic and Economic Dialogue emerged from a summit that brought U.S. and Chinese policymakers and private sector leaders together to establish cooperative relationships. Benjamin Reynolds describes some of the interesting and practical agreements on energy and climate change between private and public sectors, but also reminds us that previous climate accords have always struggled to enforce climate targets that are often conveniently forgotten after big summits.

May 27, 2016

In a recent editorial, the New York Times accuses China of "playing chicken" in the South China Sea, which as Benjamin Reynolds argues, dramatically inflates the threat that China poses to the region and the United States. The critique is not militarism, threatening behavior, or the revision of international norms as such. Rather, the narrative outlined by the Times is the standard hawkish U.S. narrative about China and the South China Sea, which have preceded invasions in Vietnam, Iraq, and bombing in Libya, too.

Mar 31, 2016

The manufacturing jobs that the U.S. lost in the preceding decades did not move on to China – they no longer exist. There is no way to bring back these jobs as machines can do them better, and cheaper, than any American worker. The solution to our present dilemma certainly isn't a manufacturing revival, but it may be a 20-hour workweek.

Mar 16, 2016

Five Year Plan contains an important proposal that has largely been overlooked: the 'professionalization and modernization' of agriculture. The history of agricultural development in countries like the United States suggests the destabilizing consequences in the Chinese countryside.

Feb 22, 2016

China now seeks to export its excess industrial capacity as a means to cope with its economic troubles. The problem is that China is trying to export its way out a local crisis caused in large part by a global glut of commodities. Whatever the case, we should expect Chinese foreign investment to continue to grow, spurring a commensurate rise in its political influence.

Jan 08, 2016

Quantitative easing may in part explain the destabilizing effects that the global economy is facing, with cheap credit continuing to fueling the expectation of ever-rising prices. The 2015 Chinese crash was a direct product of the U.S. financial crisis of 2008, which was itself the result of a bubble in financial, insurance, and real estate assets.

Dec 10, 2015

As long as booming economic growth is seen as the key to enduring legitimacy and political success, it may be politically impossible to avoid catastrophic global warming. There are no "American" or "Chinese" emissions. There are simply carbon emissions.

Nov 13, 2015

In October, the USS Lassen sailed within twelve nautical miles of an artificial Chinese island in the South China Sea as a "freedom of navigation patrol." Benjamin Reynolds argues that China should not risk a military confrontation by responding to American patrols.

Sep 01, 2015

When playing up the mutually beneficial aspects of economic cooperation between the U.S. and China, many theorists often ignore the competitive and destabilizing elements introduced by structural economic concerns. The struggle for emerging markets and untapped resources is adversarial, and it may intensify as economic growth slows.