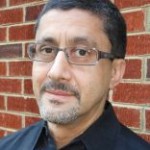 Fernando Menéndez
Analyst
Fernando Menéndez is a political and economic analyst focused on the relationship between China and Latin America.
Nov 15, 2019

Latin America has been a primary recipient of Chinese foreign direct investment for years, but recent developments in the global political environment have caused notable shifts to occur in what and how much China is giving to the region.

Apr 16, 2019

Whether China can create an alternative model for economic engagement in Latin America will largely depend on how well it reads history and avoids the worst pitfalls of its predecessors.

Feb 19, 2019

Though China forged a new economic relationship with Venezuela under Hugo Chávez and Nicolás Maduro, the PRC's continued presence is almost guaranteed through the need for Venezuelan oil.

Jan 10, 2019

Brazil's new president, Jair Bolsonaro, has been described as a South American Donald Trump. Will he turn on China?

Dec 17, 2018

President Xi Jinping's presence at the recent G-20 Summit in Buenos Aires, Argentina reaffirmed that China is leading the way in nurturing bilateral trade and investment deals in Latin America.

Mar 02, 2018

American markets dominate the Mexican economy and will continue to do so for many decades, but the combination of China's growing presence in Mexico and the election of a leftist firebrand to the Mexican presidency could further strain U.S. relationships with both of these countries.

Dec 08, 2017

During China's President Xi Jinping most recent visit to the Latin American, he announced a renewed commitment to trade and investment throughout the Americas; by some accounts an estimated $250 billion in the next ten years. A project such as the proposed Nicaragua canal has raised critical questions about Chinese investments in Latin America.

Aug 24, 2017

Not possessing so much as an aircraft carrier, it was long believed that China had no intention and, more importantly, no capacity for projecting power abroad. As China becomes a global player, it is logical that Chinese military capacity be expanded to meet its obligations and interests abroad. China has already used its naval forces to protect economic interests in Africa and the Middle East.

Jun 28, 2017

The value of Cuba's tourist industry has always been measured against the eventual opening of relations with the United States as well as the potentially large market created by U.S. travelers and trade. Any direct investment in Cuba has always been tempered by this reality, foreign investors such as China will now have to calculate whether to partner with state–owned enterprises or find other means.

May 05, 2017

The build-up of a large militia in Venezuela, facing no external military aggression, underscores a regime prepared to escalate violence against its own people. China, has provided generous credits, loans, and investments in an amount estimated at upwards of $60 billion, and will likely write off its loses, but more importantly may have to avoid being dragged down into a humanitarian crisis comparable to Syria or a political miasma as cancerous as North Korea, unless the leaders in Caracas change course.